Local Age UKs join forces to deliver Christmas cheer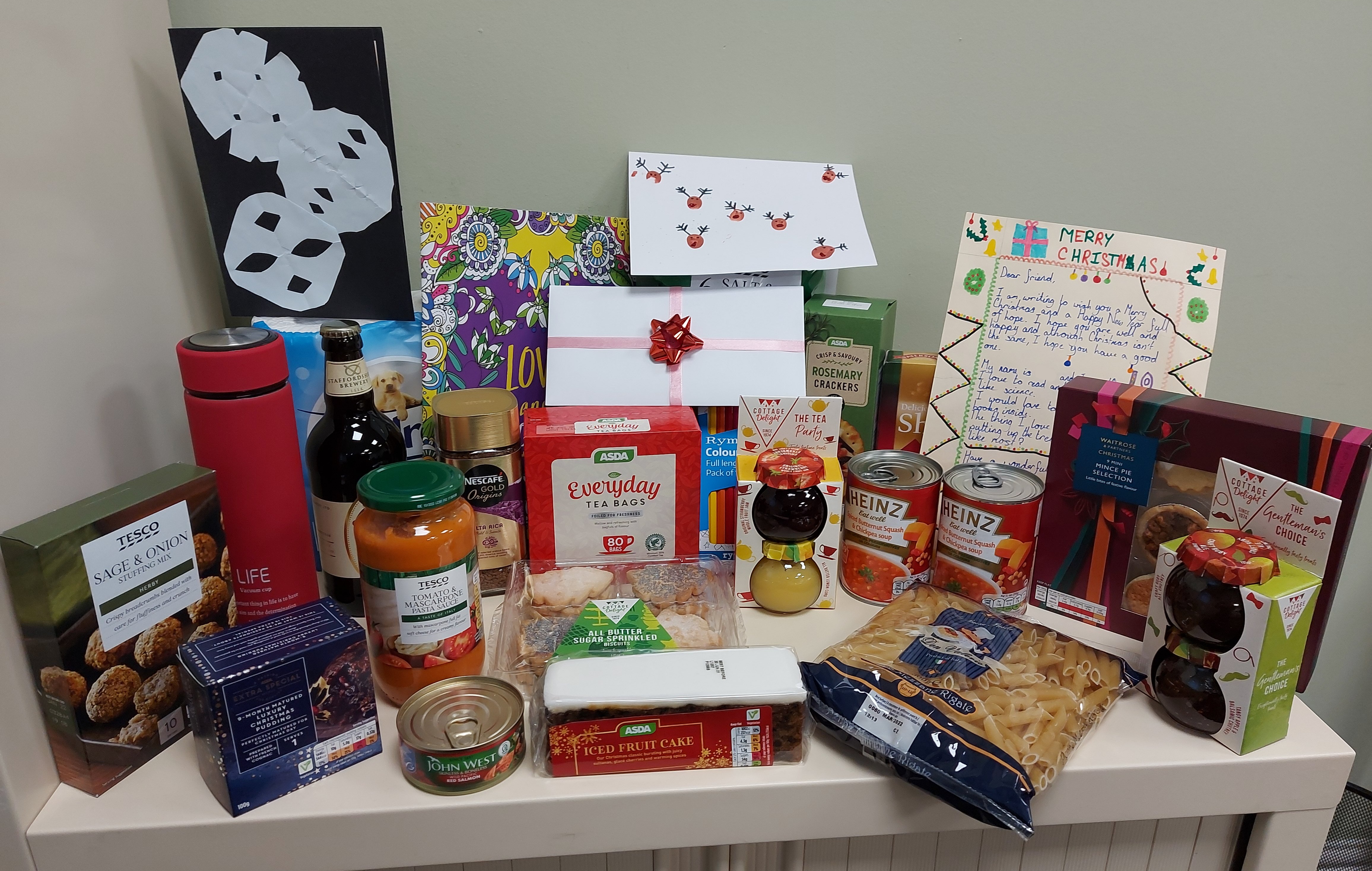 Published on 14 December 2020 12:14 PM
Local charity Age UK Cheshire East has teamed up with its partners in Age UK Cheshire to deliver boxes of festive treats and activities to older people that they have supported during the pandemic, reassuring people that they are not forgotten at Christmas time.
Supported by Cheshire East Council's Covid-19 Community Response Grant Fund, the charities will be distributing wellbeing packs in the coming week to people in Cheshire East who have accessed the charities for support and befriending during the pandemic.
Throughout the pandemic, Age UK Cheshire East, which operates in the northern part of Cheshire East from Congleton upwards, has been supporting people with telephone befriending calls, signposting and support, information and advice and generally making sure that older people are safe and well.
Damon Taylor, CEO of Age UK Cheshire East said that across the UK more than two million older people are expecting to feel lonely this Christmas.
He said: "This seems set to be a festive period like we have never experienced before, and not one any of us would want to navigate on our own. At the best of times, Christmas can be bitter-sweet for many older people, but this year they are going to need our support even more than usual. At Age UK Cheshire East we were thrilled to work with our neighbours at Age UK Cheshire in helping to lift people's spirits at this time of year"
The Christmas boxes will include a few everyday essentials, as well as some Christmas treats and surprises, designed to brighten up the recipient's day and remind them that they have not been forgotten. Age UK Cheshire East has been working with Ashdene Primary School in Wilmslow, and are including in their boxes hundreds of letters and cards that the children have been designing for the older people over the past weeks.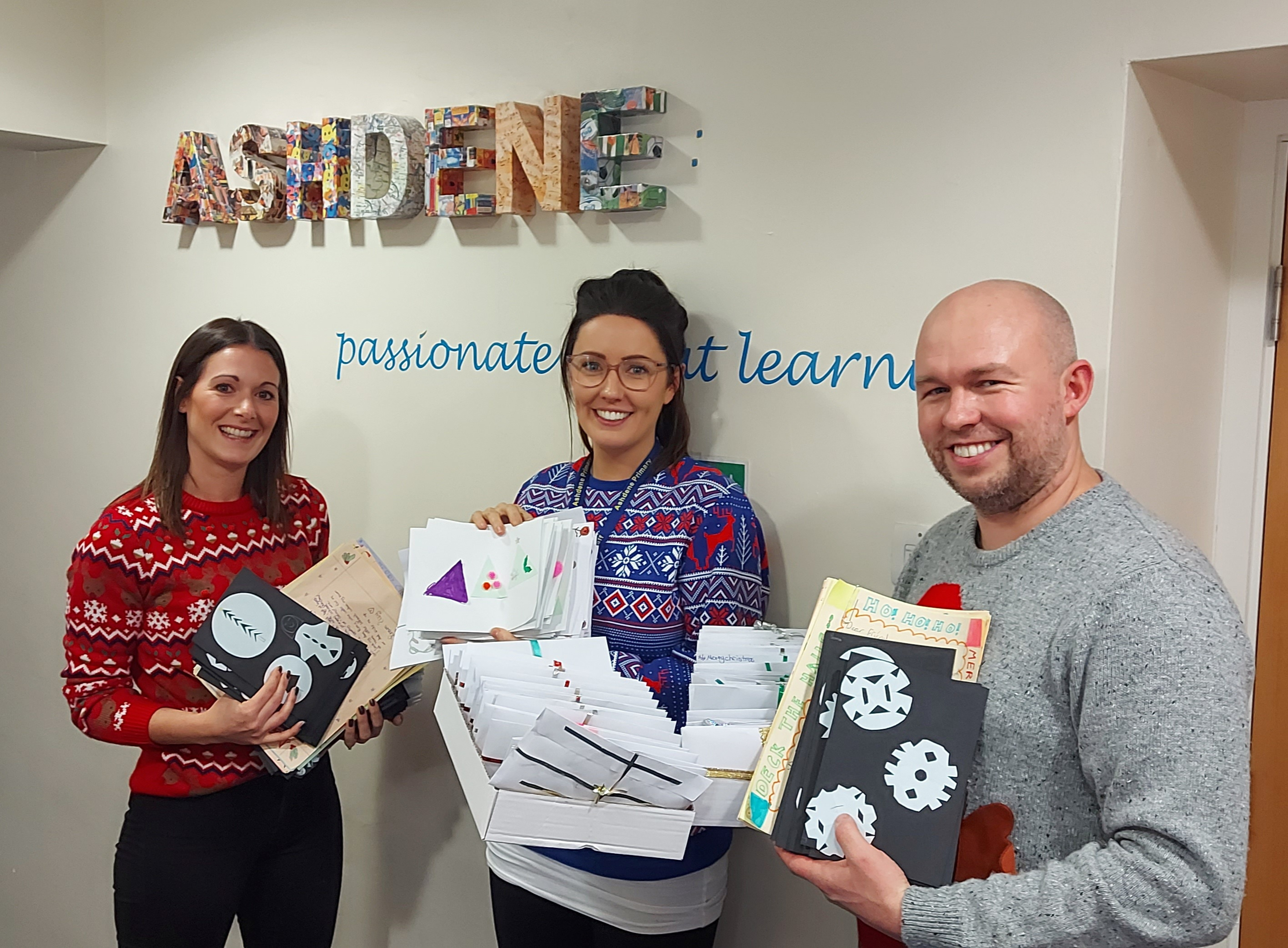 (from left to right) Ashdene Primary School teachers Kirsty Gerrity, Laura O'Brien and Headteacher Andy Hayes with the cards and letters written by the pupils at the school for inclusion in the boxes.
The Charity is grateful to the many businesses who have helped support the boxes with generous donations, including a large donation from Macclesfield Round Table.
Research carried out by national Age UK has previously found that following months of staying inside, some older people have lost confidence in doing day-to-day activities they previously took in their stride and are no longer taking pleasure from things they used to enjoy. With the worst of winter still very much to come and COVID-19 continuing to represent a threat to older people, the Charity is worried that many will find the next few weeks and months particularly tough to navigate, especially if they are on their own.
Dale Maskell, CEO of neighbouring Age UK Cheshire said that the charities hoped that the gesture would help people to feel that they had not been forgotten, in what has been a challenging year for older people.
He said: "Recent research suggests that 138,000 older people in the North West are expecting to feel lonely this Christmas. We have stepped up, supported by teams of wonderful volunteers to offer friendship and support to older people throughout this year, and we will continue to do this over the Christmas period. Our hampers will include festive treats as well as information and advice on how to access services for support".