Organisations unite against scams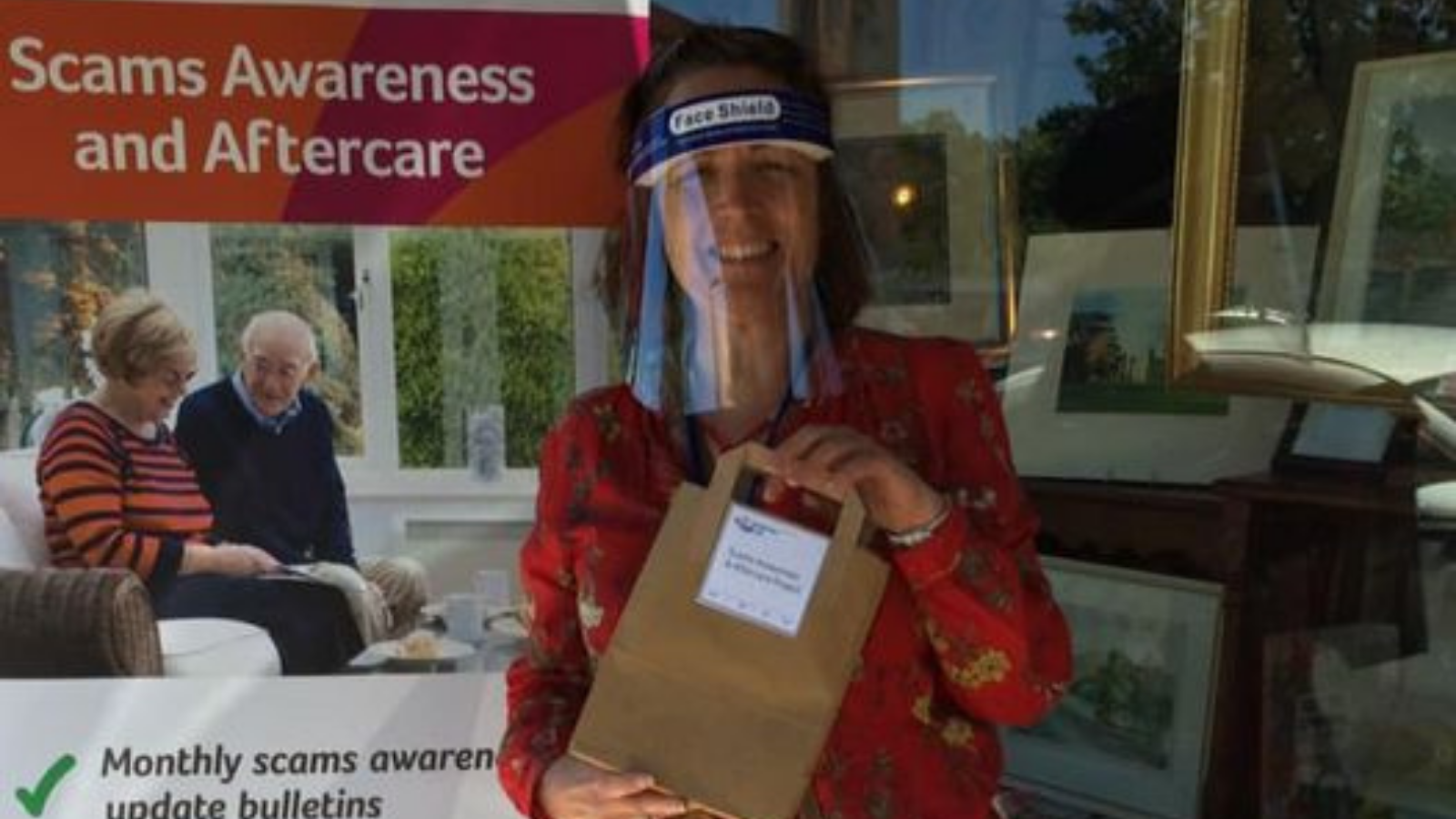 Published on 17 June 2021 09:40 AM
Each year, Citizen Advice encourages organisations to raise scams awareness with local residents, and this year is no different. With Scams Awareness Fortnight running from 14th to 27th June, Age UK Cheshire East's Scams Awareness and Aftercare Project, with their partners Cheshire East Council Trading Standards, are happy to be supporting the campaign.
A recent survey showed that 65% of people in the North West have been targeted by a scammer since January, with the biggest scam being delivery scams. So far this year, Cheshire East Trading Standards and the Older Persons Scams Awareness and Aftercare Project have seen residents lose money to high level investment frauds, romance frauds, copycat websites and doorstep crimes.
Many people are worried that they or a loved one could fall victim to a scam. Data shows that there has been a significant increase in the number of scams relating to financial services reported in the past year. These can include:
Adverts offering fake "Get Rich Quick" investment schemes.
Phone calls, texts or emails from scammers pretending to be your bank, to persuade you to transfer money to them, or hand over your personal details.
Scam emails or automated calls pretending to be from an official organisation, such as HMRC calling about a tax issue.
An offer of a pensions review out of the blue.
It is understood that incidents of such financial abuse are highly under-reported. People are reluctant to talk about their experiences for a number of reasons, and this stops them from accessing the support that is available to them.
As a result, this year's Scams Awareness campaign focuses on financial scams, especially those that have emerged as a consequence of the coronavirus outbreak.
The campaign highlights 3 simple steps to fighting back against the scammers:
Stop and get advice from the Citizens Advice Consumer Helpline at 0808 223 1133.
Report scams to Action Fraud on 0300 123 2040 or @actionfrauduk on Twitter.
Talk with friends, family and neighbours about scams they've seen.
To help stop more people being fleeced by these types of scams, Age UK Cheshire East's Scams Awareness Team, in partnership with Cheshire East Council Trading Standards are sharing the following tips on how to spot them.
It might be a scam if:
It seems too good to be true – for example, a holiday that's much cheaper than you'd expect.
You suspect you're not dealing with a real company – for example, if there's no postal address.
A new friend or love interest starts asking you for money to pay for tax or medical bills.
You've been pressured to transfer money quickly or in an unusual way – such as iTunes vouchers or a transfer service.
You're being pressured to invest money, without doing any research.
You've been contacted out of the blue and you're asked to give away personal information like passwords or PINs.
You haven't been given cancellation rights, if you have agreed to have work carried out at your property.
If you've been scammed, here are some tips on what to do:
Talk to your bank or card company immediately if you've handed over any financial and sensitive information or made a payment.
Report offline scams, like telephone, post and doorstep, to Citizens Advice online or by calling 0808 223 1133. Report online scams to the dedicated Scams Action Service either online or on 0808 250 5050.
Report the scam to Action Fraud on 0300 123 2040.
For people over 50 who have been scammed, living in the north of the Cheshire East borough, Age UK Cheshire East can also offer help and support to get back on your feet. They can be contacted on 01625 612958 or enquiries@ageukce.org.