Older Persons Scams Awareness Project launches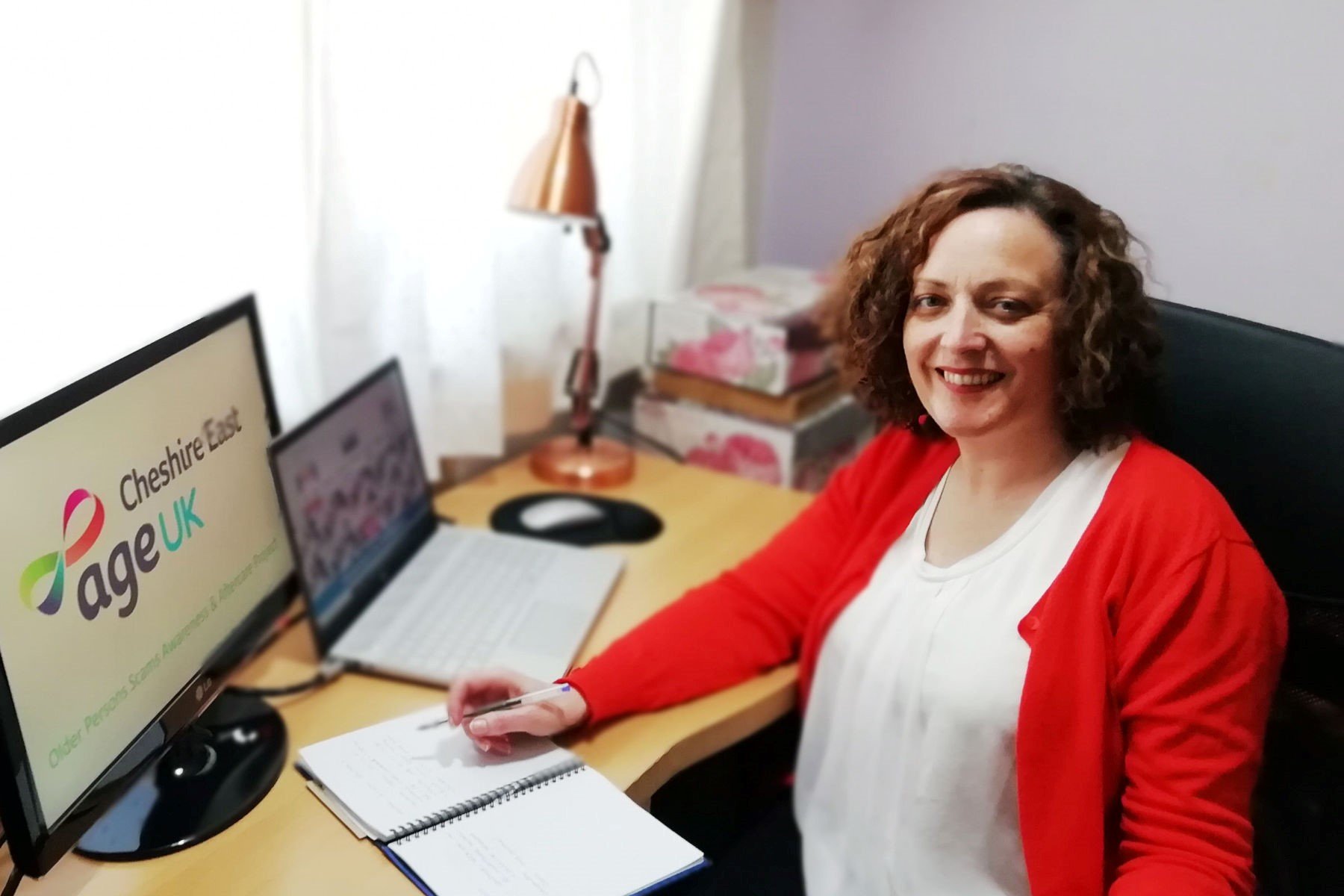 Published on 22 April 2020 04:34 PM
Age UK Cheshire East has launched a timely new project to raise older people's awareness of scams and doorstep crime, at a time when unbelievably there are people out there trying to take advantage of older people during the COVID-19 outbreak.
On the official launch of the project, done virtually due to the current pandemic, Project Manager, Sally Wilson says "This project couldn't come at a more important time. Since the project started just a few weeks ago, we have already alerted our social media followers to many virus related scams. These include offers of home testing kits, doorstep callers posing as charity workers and scam texts pretending to offer refunds from local councils or HMRC – all are scams and all look to exploit vulnerable older people at this particularly difficult time."
The project has two intertwining elements – awareness and aftercare. The team will be delivering sessions to groups of older people, and those who work with them, to raise awareness of all types of scams, how to avoid them and how to report them. Innovative ideas will be used to deliver the sessions and provide information, to overcome the additional difficulties that groups are not meeting face to face at this time. A Scams Awareness Bulletin has already been published, and is available on the Age UK Cheshire East website. As the project develops, a network of volunteers will be formed to support this area of the project.
The project will also deliver 1 to 1 and group support to older people who have been victims of scams. Being scammed can seriously affect a person's quality of life and wellbeing, as victims experience anxiety, embarrassment and depression, leading to social isolation and a decline in their health.
Cheshire East Council's Trading Standards will refer victims to the project who would benefit from such support to build their confidence and re-engage in the community.
The project, funded by The National Lottery's Community Fund and the Garfield Weston Foundation, will operate in Cheshire East, with a primary focus on the northern end of the borough. It has already attracted the support of David Rutley MP. Speaking to the project's manager recently, David said "I understand how scams cause enormous harm and distress to local residents, with older people particularly vulnerable to them. I am pleased Age UK Cheshire East's new project has now started, as it will empower older people to avoid being victims of scams and provide much needed aftercare support."
Age UK Cheshire East's activities in this project will be updated and posted on its website, and through its Twitter and Facebook accounts.
If you would like to volunteer on the project or find out how your group could benefit from an awareness session and further information, please get in touch with Sally Wilson on 07932 999902 or sally.wilson@ageukce.org