'Sofa so good' for new furniture showroom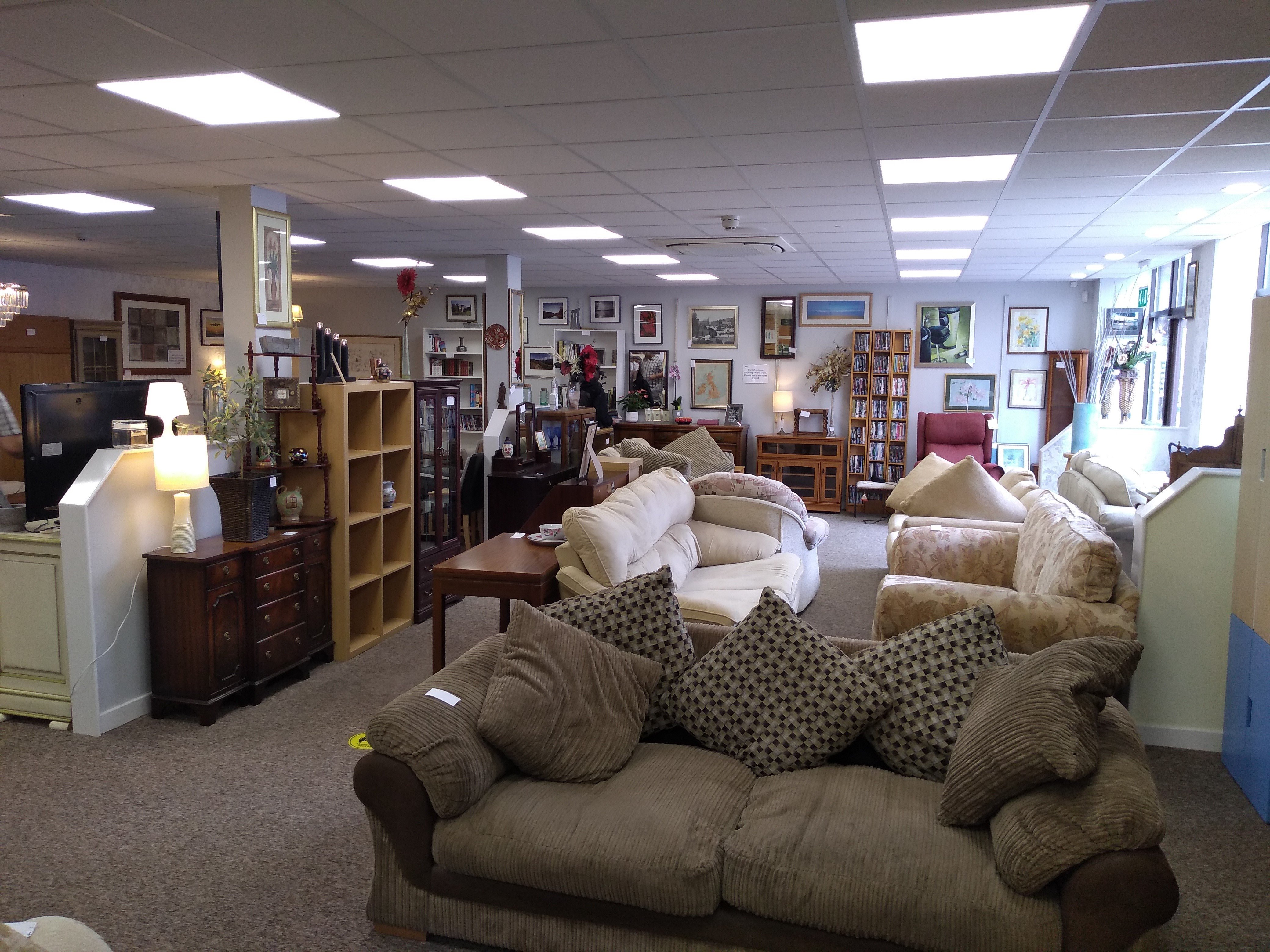 Published on 14 July 2020 03:20 PM
14 July 2020: Today we opened our new furniture showroom in the heart of Macclesfield.
The new store, which has moved from its old location opposite the charity's offices in Henderson Street, features two floors of previously owned furniture and household items in a modern, light and spacious building, right next to two major town centre car parks.
The charity moved its showroom to establish a more central location in Macclesfield, tempting those already shopping in the town to pop in and see the great bargains on offer in store. As the store sells pre-owned items, there is always something different available and therefore makes for an interesting visit whilst people are in town doing their other shopping.
And it didn't take long after the doors opened at 10am for the first sale, a reclining chair bought by Mr David Poynton of Macclesfield. Mr Poynton (pictured) was delighted with his purchase commenting "I am just in the process of moving home and found exactly what I was looking for as soon as I stepped through the door."
Even better, everyone shopping in the store helps support the charity's wide range of services for older people, something which is even more important now due to the ongoing COVID-19 pandemic.
Damon Taylor, Chief Executive of the local charity, said "We are really happy with the new central location, giving us even more of a chance to show off to town centre shoppers the great bargains we have in store. Today has been a really busy first day and we hope that more and more people come and visit us over the coming weeks to help support the vital services we are providing for local older people."
The store is open Monday to Saturday, initially from 10.00am to 4.00pm. The charity is also appealing for volunteers to help out in the showroom. Anyone interested is asked to call 01625 612958 or pop in and ask for more details in-store.