Volunteer drivers sought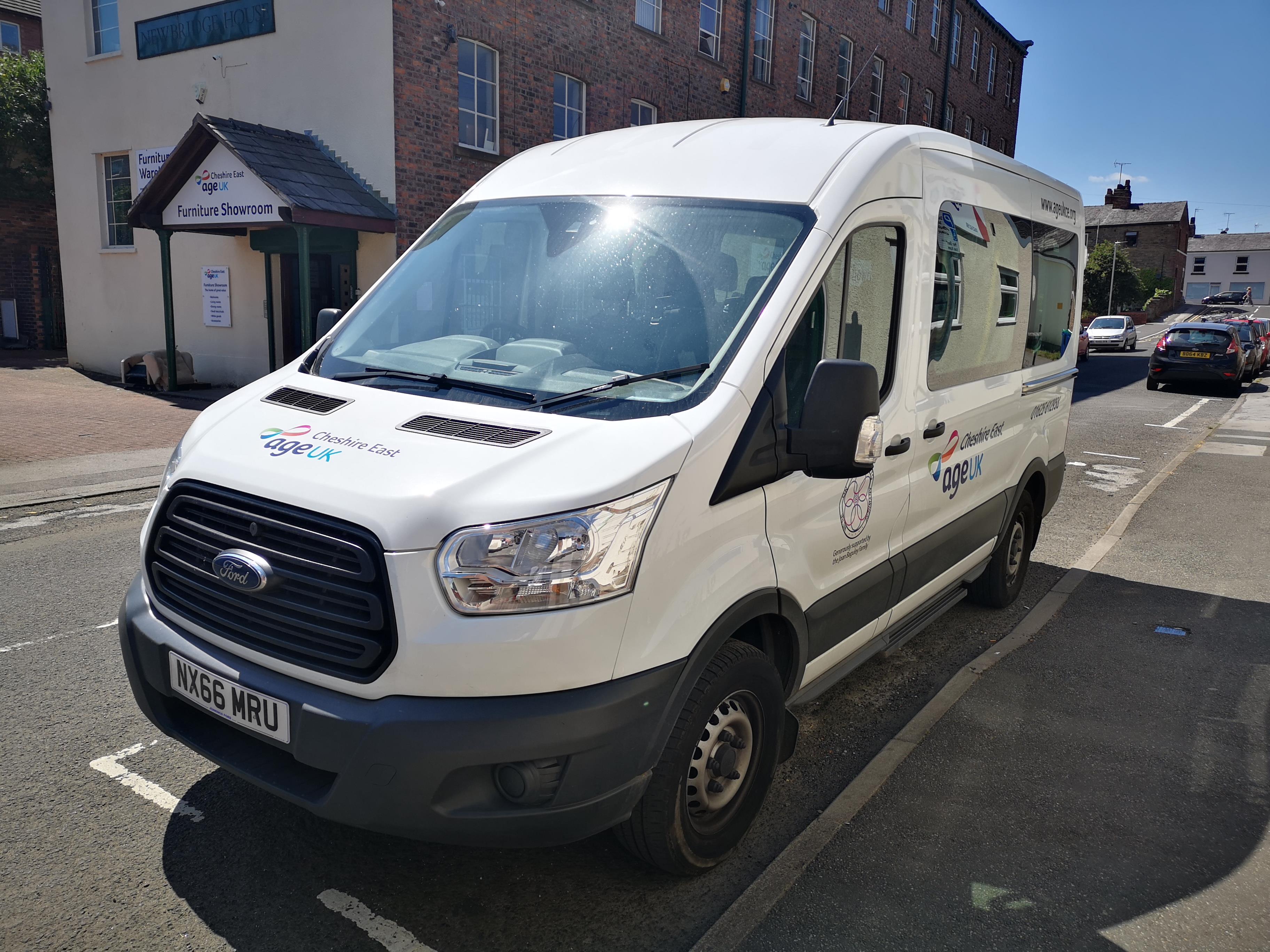 Published on 03 July 2019 03:18 PM
Volunteer drivers sought
A local charity is looking to recruit new volunteer drivers to help transport service users to its day club in Macclesfield.
Age UK Cheshire East's New Horizons Club, based in Henderson Street close to Macclesfield town centre, offers a full day of activity for people living with dementia, whilst giving their carers time away from their caring responsibilities. The Club is open five days a week, and as well as providing a place to go all day, the service also offers to transport service users to the club. Each day, clients are picked up and taken to the club from Knutsford, Congleton, Poynton, Prestbury, Bollington and pretty well everywhere else in the northern part of the Borough.
The charity already has a number of volunteers who assist with driving duties, utilising the Charity's own 9-seater minibus. Service users and their carers really value the transport service, as without it, many would not be able to attend the Club. Many of our service users enjoy the trip to the Club in the minibus, which for some is the only chance they get during the week to have a trip out and enjoy the beautiful countryside around Macclesfield and its neighbouring towns.
Damon Taylor, Chief Executive of the Charity said "We really value the support that our current volunteers give to the service. Each driving session lasts about 90 minutes, and volunteers generally choose to do a morning session, starting around 9am, or an afternoon session from around 3.30pm. In particular, we are looking for volunteers on a Monday or Wednesday, where we are currently not supported."
To drive the minibus, volunteers do not require a special licence, other than having a D1 entitlement on their driving licence. Drivers are accompanied on each trip by a member of staff or volunteer who assist service users on and off the minibus.
Damon concluded "we are really proud of our New Horizons Club, and know that those that come along love it too. I really hope that we can encourage people to volunteer and play a valuable part in supporting local older people living with dementia."
If you are interested in volunteering your time to drive our minibus, please call us today on 01625 612958 or email enquiries@ageukce.org