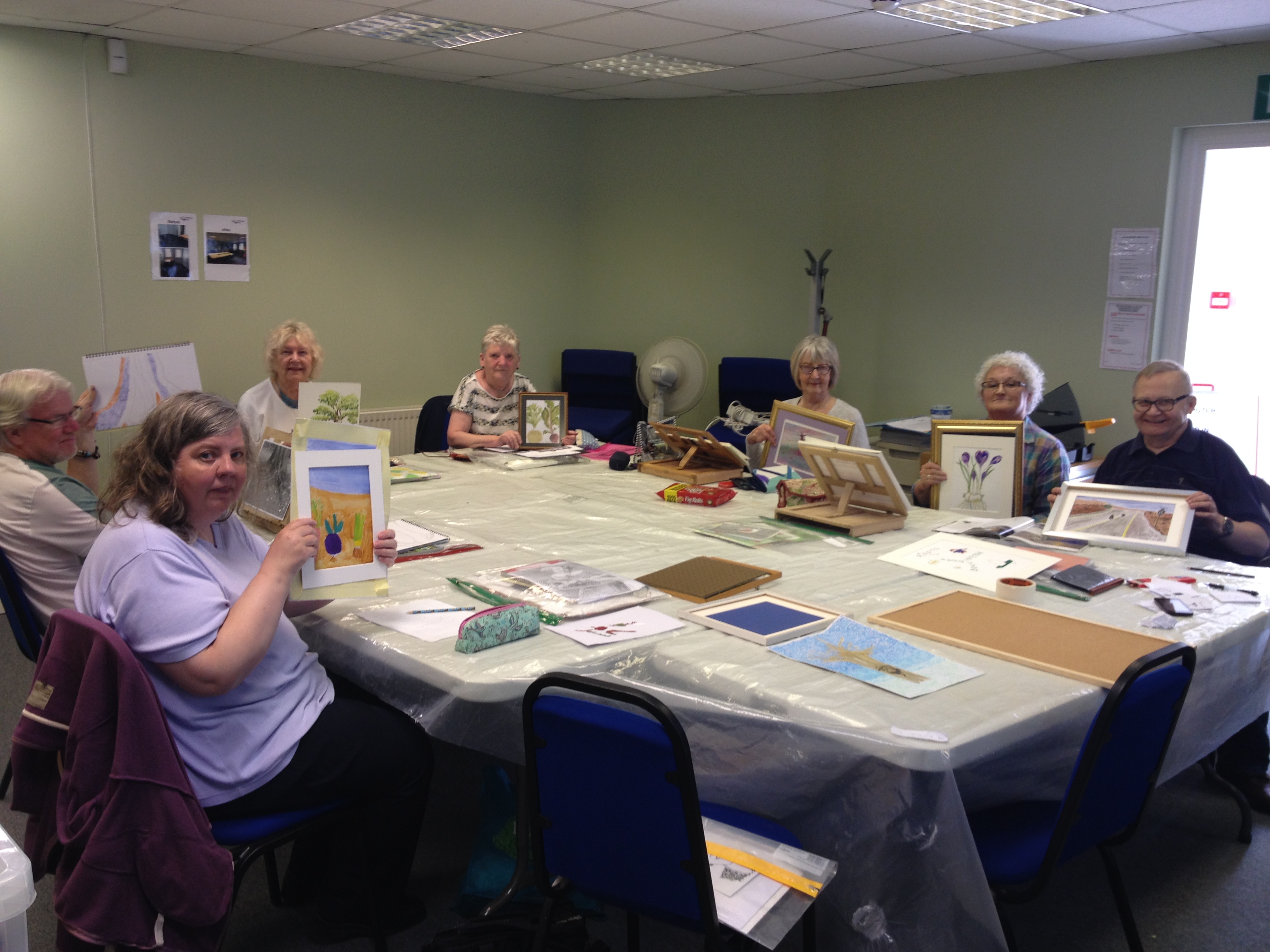 Our art group is a great way to express yourself creatively, whether you have a talent or want to discover it.
Expressing yourself through the creative arts is a great way to keep active, make new friends and learn and share skills.
Whether you are an experienced artist or would just like to have a go at something new, the session will help to release your creativity and have you producing works of which you can be proud.
Art Group
The group is for like minded people to join who want to do their own art work and have a chat and a brew with others.
When and where the art group meets
The Art Group meets every Thursday at 2:00pm to 4:00pm in the New Horizons Centre, Henderson Street, Macclesfield, SK11 6RA
What does it cost
£3.50 per session
We aim to keep the price of our activities as low as possible for you, as a charity we subsidise the true cost of this activity from income generated elsewhere in the charity.
How to join in
To book your place on the art group, please contact us between 10:00am and 4:00pm, Monday to Friday.