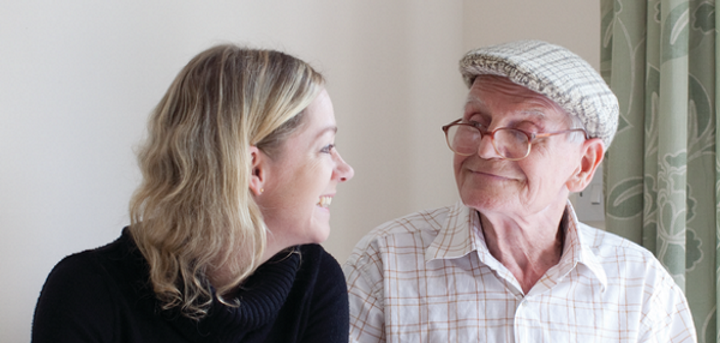 Our specially selected and well-motivated home helpers are trained to take on the tasks you can't or don't want to do yourself. From cleaning to shopping or preparing a light lunch to sharing an interest Help at Home is there for you.
'Trust us to help with a range of tasks to keep you independent at home'
If you are over 50 living in Cheshire East, one of our Home Helpers could make your life so much easier. Choosing our help now could maintain your independence and keep you living in your own home for longer.
You can choose which tasks we do during your appointment time on the day we call, giving you more choice, flexibility and control.
You pay one hourly rate regardless of the tasks conducted. The service operates Monday to Friday every week, but the service is not available on weekends or Bank Holidays.
Home Helpers are:
Carefully selected, interviewed and checked by the Disclosure and Barring Service to ensure your safety
Reliable, trustworthy and work to high standards
Food hygiene certified
Friendly, caring and approachable
Able to help you gain access to other services
Home Helpers can help with any of the following tasks, with the exception of personal care:
Vacuuming
Dusting
Polishing
Mopping floors
Cleaning internal windows
Changing bed linen
Cleaning fridge/cooker
Laundry/Ironing
Checking food expiry dates
Preparing a light lunch

Escorted food shopping
Telephone/Internet food shopping
Assisting with bills/appointment-making
Take to pre-arranged appointments
Prescription collection
Planning or arranging outings/activities
Library collections/returns
Escorted walks to the local shop
Escorted walks with dog
Reminiscence activities
Cost of the service
Pay by direct debit = £17.50 p/h
Pay by cash or cheque = £18.40 p/h
Any car travel undertaken during your allocated call time, this being either escorted by the Home Help or whilst the Home Help is running errands on your behalf, will be charged at 45p per mile. Any additional costs such as car parking will also be chargeable to the client.
Not sure if you can afford Help at Home?
You can call our free Information and Advice service to check if there are any benefits that you may be able to claim that will help cover the cost of the service.
Interested in finding out about help at home ?
For a no obligation chat about the service, please contact us between 10:00am and 4:00pm, Monday to Friday.