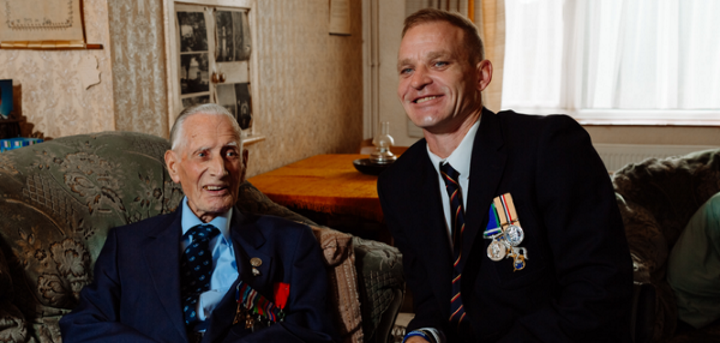 Joining Forces is a project which works with older veterans across Cheshire East to build their resilience, manage their health and improve their independence
Are you over the age of 55 and did you serve in armed forces (including national service) in any capacity then Joining Forces may be for you ?
What is Joining Forces?
Joining Forces is a Ministry of Defence supported project to support the quality of life and wellbeing of veterans (anyone who has completed at least 1 day of military service) and their family and carers.
Age UK Cheshire East is officially partnering with the local branch of SSAFA, the Armed Forces charity, and joining with other veteran organisations and local services to improve the lives of ex-service personnel, and to identify and engage with those hidden from services and support.
Through the project, Age UK Cheshire East hopes to join together the different sources of support available to older veterans, and support armed forces veterans / ex-service personnel with:
Reducing feelings of social isolation.
Linking into local groups / activities.
Accessing information on financial management.
Managing long term health conditions.
What does Joining Forces offer?
Age UK Cheshire East are partnering with other ex-service organisations and local services to support older veterans. We can:
Provide 1:1 guided support.
Provide information and advice.
Signpost and refer to other services.
In order to maintain health and wellbeing, reduce feelings of isolation, help with financial management, explore aids and modifications around the home.
This project is financed from The Aged Veterans Fund funded by the Chancellor using LIBOR funds until April 2020 and is being run across a number of local Age UK's throughout the UK, with slightly different projects in each area.

Interesting in knowing more about Joining Forces ?
To find out more or talk to our wellbeing coordinator, please contact us between 10:00am and 4:00pm, Monday to Friday.
Podcast
Our Veterans Wellbeing Co-Ordinator, Mike Askew, talks all about the project and how you can get involved