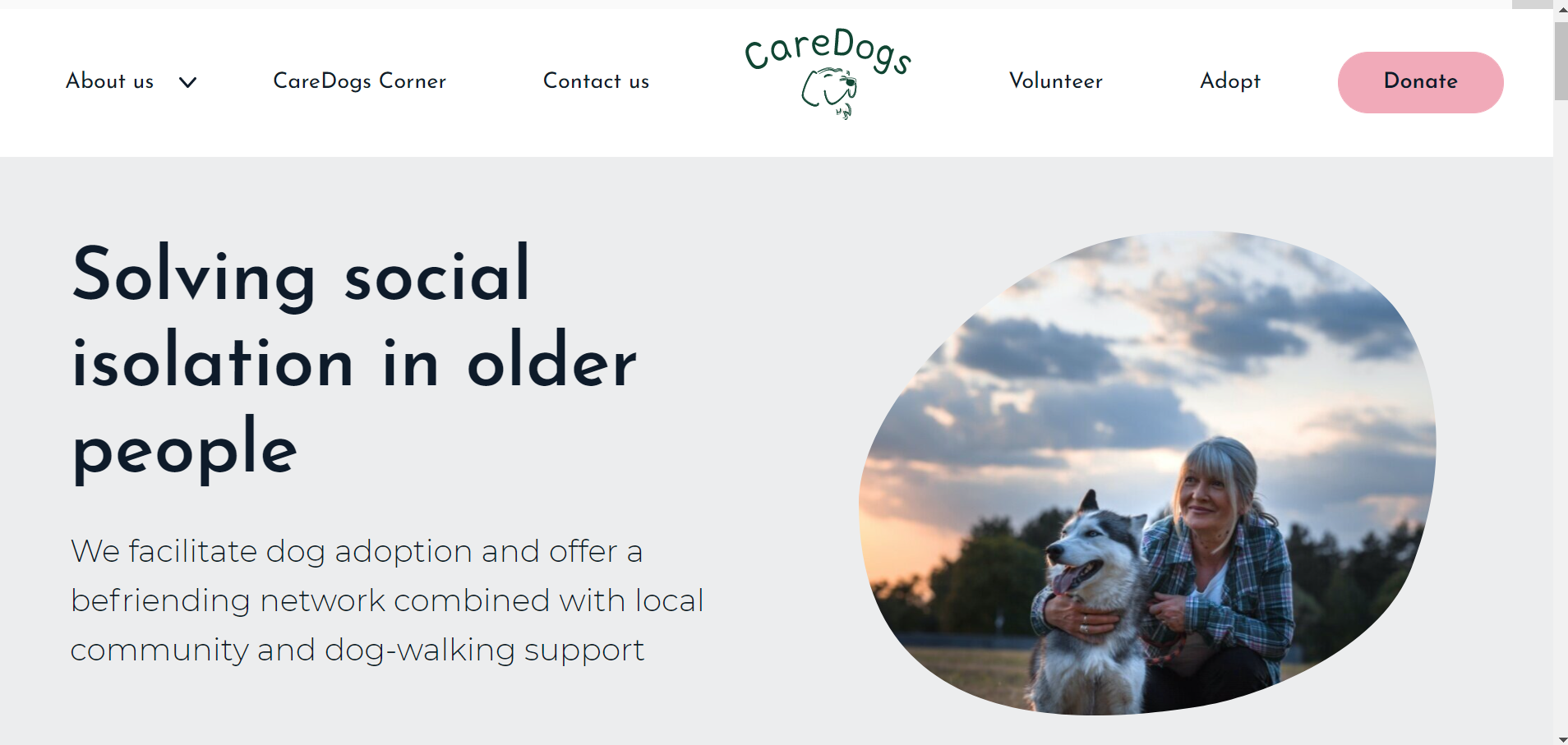 Want help adopting a dog? Or need a volunteer dog walker?
CareDogs charity helps over-55s who are interested in adopting a dog find their perfect canine companion. CareDogs charity can help in your search for the right rescue dog and offer technical support for video interviews and virtual home visits.
CareDogs charity will also further support you by pairing you with one of our trained dog walking volunteers, who can offer up to two hours of dog walking a week.
Further information
If you're interested in using the service, please do get in touch at delphine@caredogs.org.uk - or see their website by clicking the 'CareDogs' button