Sowing hope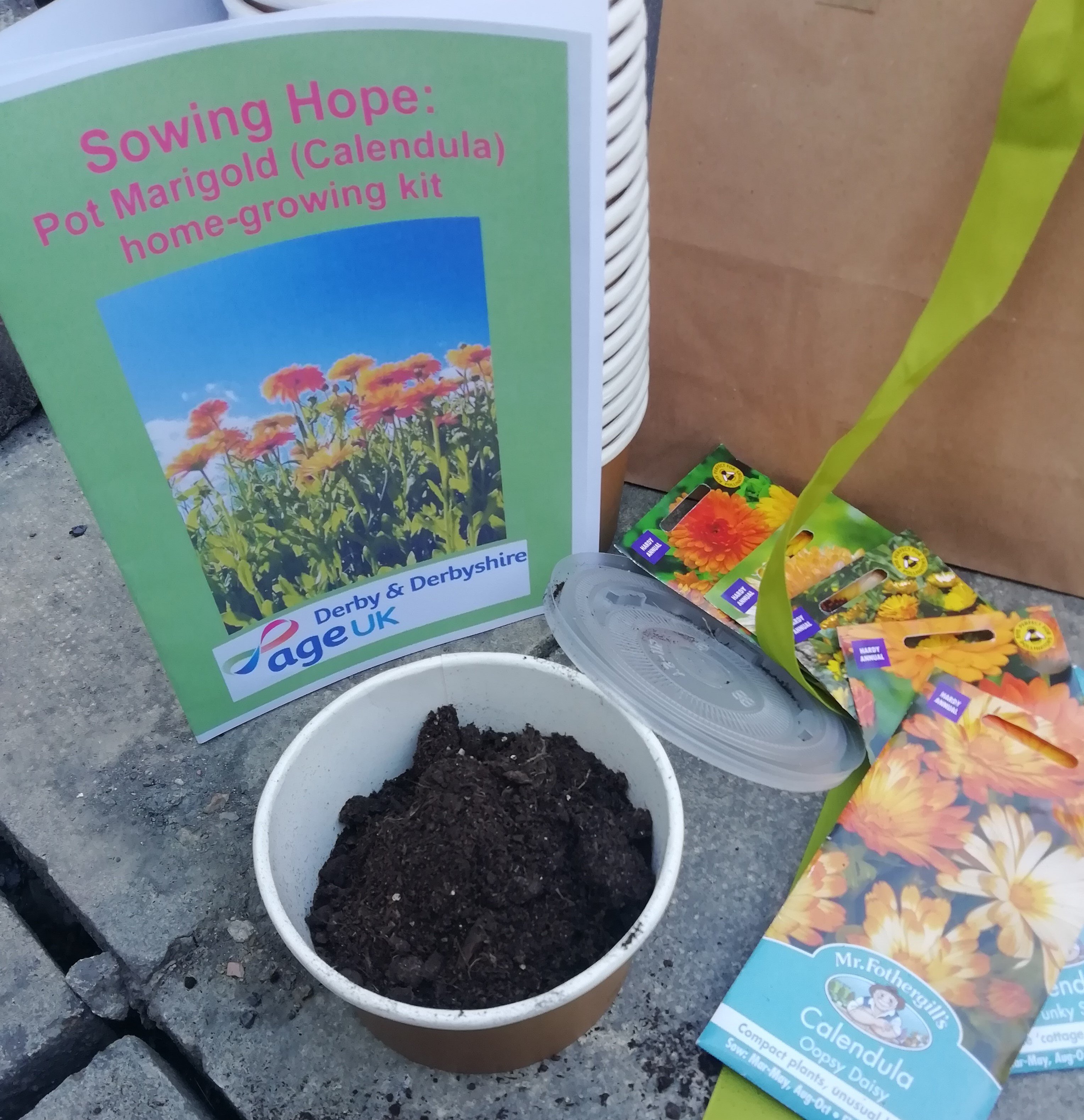 Published on 06 May 2020 11:00 AM
Chive Jive song
This song has been written for our Sowing Hope project
With thanks to Lindsey Coombs (staff member of the Falls Prevention Service team) who wrote the poem who has teamed up with Tom Pilkington (a First Taste tutor) to put her poem to music.
Sowing Hope for life after lockdown
Age UK Derby and Derbyshire have been working with local businesses and organisations to bring home-horticulture packs to older people across the city and county.
As a result of the current advice that people over 70 should shield at home for 12 weeks, many of our older people are facing an extended period of isolation and uncertainty. Along with the loneliness, worry and practical difficulties this brings, many people are also finding that boredom and a loss of meaningful occupation through volunteering, socialising or getting out and about is having a detrimental impact upon mental health.
Growing kits
In response to this hidden crisis, Age UK Derby and Derbyshire are working to deliver home-horticulture kits to older people living alone and in care homes. The kits will include a booklet of activities, seeds and planting instructions, and in the case of individuals with no garden, a pot and enough compost to grow their seedling. They have been developed with the help of Horticultural Therapist Caroline Cook, who has a background in working in the NHS and in care homes.
Therapeutic effects
The therapeutic effects of growing and gardening are well documented. In times of stress, the tactile process of planting and simple act of caring for a seedling can be calming and grounding. Recipients won't need a propagator, seed dibber or any fancy equipment, and don't need to have any experience of gardening. The first packs will allow recipients to grow a Pot Marigold, or Calendula, which carries the meaning of courage, and are being delivered this week by volunteers from LifeCycle Derby. Delivery by bicycle where possible and use of recycled, biodegradable and paper packaging means that this project is able to have minimal environmental impact, in keeping with the green-fingered spirit it is driven by!
Further information
Further kits are planned for flowers to be planted later in Summer. If you or somebody you know would like to receive one, please get in touch via email:- lindsey.coombs@ageukdd.org.uk or call 01773 766922
More information about our work