Coronavirus (COVID-19)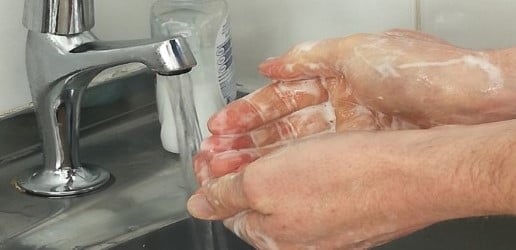 Published on 04 January 2021 01:30 PM
Coronavirus Update 5th January 2021
As of today England is in lockdown. With the rapid spread of the new strain of the Coronavirus we have all been asked to 'stay at home' once again. The full details of the new lockdown and the permissable reasons for leaving our homes can be found on Gov.uk:
https://www.gov.uk/guidance/national-lockdown-stay-at-home
Our services will operate remotely in the main - Information and Advice, Befriending, Careline and our Day Centres will continue to operate. If you have any questions about our services or need to contact us please call 01773 766922 and leave a message. Whilst there is no one in the office we are picking up messages and responding to them.
Coronavirus Update 4th January 2021
As of 00:01am on Thursday 31st December 2020 Derbyshire has gone in to Tier 4 restrictions. The main message behind Tier 4 is stay at home. There are a number of allowable reasons to leave the house and these can be found on the Gov.uk website:
https://www.gov.uk/guidance/tier-4-stay-at-home
With approximately 1 in 3 people having Coronavirus with no symptoms and therefore unaware they are spreading it, the need for 'Hands. Face. Space' is more important than ever.
Make sure you are washing your hands for 20 seconds. Use a face covering in indoor settings. Ideally stay 2 meters away from people you don't usually mix with.
At the current time our services are continuing where they can this includes Day Centres and Footcare. Information & Advice services are all being delivered by our teams working from home. Befriending, Careline and Housing Options teams are also working from home. Unfortunately our charity shops are now closed until further notice.
If you have any specific questions on our services please contact us on 01773 766922. If you leave a message one of the team will get back to you.
Coronavirus Update – 26th November 2020
As from Wednesday 2nd December the National Restrictions currently in place will end. Derby and Derbyshire will be moving in to the Tier 3 restrictions.
The Government have provided detailed information on the Tier 3 restrictions which can be found at https://www.gov.uk/guidance/local-restriction-tiers-what-you-need-to-know.
For the Derby and Derbyshire Age UK Services this means:
Our Day Centres can reopen.
Our Charity shops can all reopen.
Footcare services will resume where we can access the Venues it is provided from.
The Chaddesden Park Centre will continue to offer a meal delivery service.
If you have any queries relating to any of our services please contact us on 01773 766922 or email us at Administration@ageukdd.org.uk.
Coronavirus Update 2nd November 2020
The new National Restrictions will come in to effect on Thursday 5th November 2020. These restrictions mean that our Day Care and Footcare services will be temporarily suspended from this date. The 11 Charity Shops we operate will also be temporarily closed. We hope to reopen our services and shops as soon as the regulations allow us to. Our Befriending, Housing options service and Information and Advice service will all continue to operate with the staff and volunteers working from home.
On Saturday 31st October at 00.01am the following areas were moved in to tier 2 / high risk restrictions:
Derby City
Amber Valley
Bolsover
Derbyshire Dales
South Derbyshire
All of the High Peak
The Prime Minister subsequently announced on Saturday 31st October that all of England would be entering in to new National Restrictions from 5th November for a preliminary period of 4 weeks through to 2nd December. The details of these new restrictions can be found at:
A message from our CEO Katy Pugh, 23rd March 2020
Our services have had to change very rapidly but our commitment to older people and the people who care for them hasn't changed. We will do everything we can to help you now and in the future.
If you need us, please call. We'll get to you as soon as we can but, with staff working in different ways and places than normal, it might take a little while.
If you can help us we'd love to hear from you, call or email and we'll be in touch.
If you can support our services please do. This year will be our biggest financial challenge just when older people need us most. Every penny counts and every penny is spent in Derby and Derbyshire.
If you are an older person staying at home to reduce your risk of catching and spreading COVID 19 thank you. I know just how much this affecting your life but you are doing the right thing and everyone in this country is grateful.
Please look after yourself well. Keep mentally and physically active and keep in touch with family, friend and neighbours. Accept help if it's offered and ask for help if you need it. Thousands of people have volunteered to help in their local communities and it's really important for them to be able to give in this way. If we all work together, meet each other (at a safe distance), and learn what it's like to help each other we could remember 2020 not as the year of the coronavirus but as the year we became a community.
Katy
Can you help support our services?
Older people in the local community now need our help more than ever! With older people isolating for the forthcoming weeks they will be relying on us for assistance and support. Due to the current situation we have had to cancel or postpone a lot of our fundraising events just when we need more funds to cope with the higher demand on our services. Also our retail shops have now been closed which means a further loss in funds for us. We have set up an Emergency Fundraising Appeal with a target of raising £5000 so that we can continue to run as many services as possible for the elderly people in Derbyshire as well as providing new ones. It is important to look after the mental well being of the older generation that will be unable to leave their homes for some time. One of our aims is to provide a planting kit with seeds and compost that will help to keep people busy and active. As a local charity it means that all the money raised will go directly into supporting the residents of Derby. Age UK Derby and Derbyshire is asking for your help. We would really appreciate any donations you are able to make so that we can provide the services that will be desperately needed at this time.
Update: 16th March 2020
Lots of people are thinking about how the next phase of the COVID-19 strategy will impact on older and vulnerable people and they want to help. Ways you can help older people in Derby and Derbyshire are listed below
We are very grateful that you want to help, and if we can't give you a volunteer opportunity we will try to suggest some other organisations or ways you can help. Our staff and volunteers will all be working hard to respond to calls and keep key services going.
Click on heading below to get further tips and advice:
Things you can do to help yourself:
Visit or call your bank or building society and set up telephone or online banking. Make sure you only speak to the bank or building society by calling them, don't get scammed by responding to a phone-call or email and sharing your bank account or personal details.
Keep a shopping list (or book or film list for the library) handy so if a friend or neighbour offers help you know what you need.
Make sure you have your regular medication. You don't need extra because arrangements will be made to deliver your prescriptions and shopping.
Keep up your regular routine as much as you can. While you can't go out to public spaces you can keep to your normal routine at home. If you miss some of your usual activities try keeping contact with friends by phone, letter, email or video-chats and practice exercises at home.
Focus on the positive. It's a great time to do the garden or some jobs about the house, clear out the clutter or try something new like a new author or style of literature, learn a language etc.
Add the fun. Make a film night and make it special, watch an episode of a favourite series one episode a day, make a memory box or album, have a special meal or copy the Italians and sing out of the window
Set up a skype, or video chat option on your tablet, computer or TV. This will help you keep in touch with friends and relatives and reduce feelings of isolation.
Get in touch with local olde rpeople you know and let them know you are keen to help. Make sure they have your contact details so they can get in touch if they need help. Be sensible, offer just what you can, if everyone does one small thing to help each other we will all get through this.
Once the restrictions are in place:
Keep an eye on neighbours and offer a little practical help such as: picking up shopping and prescriptions, walking a dog or having a chat on the phone.
Look out for signs that something is wrong, such as curtains closed during the day, lights not on in the evening, mail or deliveries on the doorstep. If you are worried check on them and alert local health and social care services if there is no answer.
If you limit visits to a vulnerable relative or friend replace them with other contact. Encourage grandchildren to write letters, draw pictures or make something to send. Write a regular letter, send a postcard, send a photo, share a recipe etc. If you struggle for something to say think about sharing some memories, describe your plans for some DIY or ask for some advice. Or what about a virtual book club or film club? - each read the same book or watch the same film and share your thoughts about it afterwards.
As well as direct help to older people in your community you can help in other ways.
Some essential services may need help from volunteers. Services will promote opportunities if they need helpers to keep shops stocked or emergency or health and social care services running.
You can keep you and your family as well as possible and reduce demand on health services. Keep active, maintain a routine and don't dwell on the pandemic too much.
Our charity will need help. Our charity shops rely on our army of volunteers who keep the shops running, but many of them are aged 70+ or living with long term conditions or caring for an older person so they may need to self-isolate. Without many of our volunteers our shops will struggle to stay open and without the money they raise we will struggle to deliver our services and respond to this emergency. If you can give some time as a volunteer in one of our shops we'd love to hear from you.
Our charity shops need donations and customers to keep this vital income coming in. While public events will be reduced it's a great time to bring in some donations and refresh your wardrobe or home furnishings with some bargains.
If you have time to give you might be able to help us keep our telephone befriending going helping to keep older people who live with loneliness and isolation all the time a much needed conversation.
If services are closed because a service user or member of staff has become infected we might need extra help to give premises or equipment a deep clean.
How to avoid catching or spreading coronavirus
Do
wash your hands with soap and water often – do this for at least 20 seconds

always wash your hands when you get home or into work

use hand sanitiser gel if soap and water are not available

cover your mouth and nose with a tissue or your sleeve (not your hands) when you cough or sneeze

put used tissues in the bin immediately and wash your hands afterwards

try to avoid close contact with people who are unwell
Don't
do not touch your eyes, nose or mouth if your hands are not clean
Watch Gloria Gaynor washing her hands while singing "I Will Survive" External link - BBC News
Further information about Coronavirus (COVID-19)
How our services have been affected
Click on the links below to find updates on each of our services that have been affected.
More information about our work