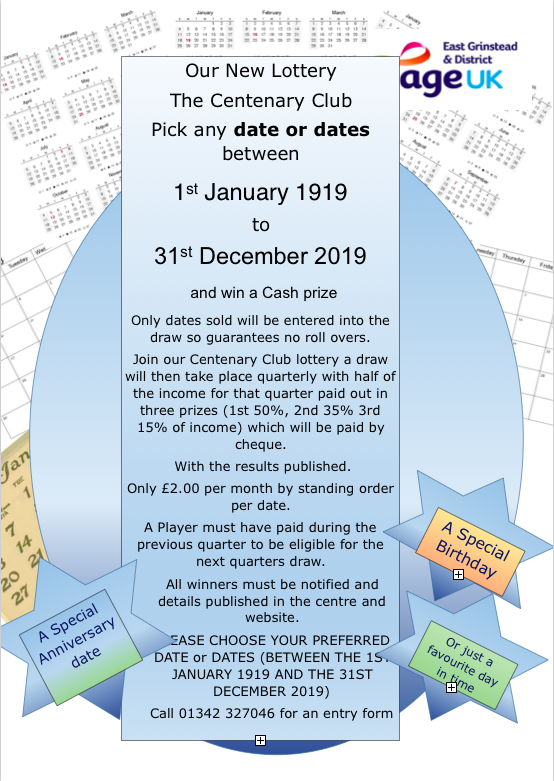 Our Lottery, The Centenary Club
Pick any date or dates between 1st January 1919 and 31st December 2019 to win a cash prize
Only dates sold will be entered into the draw so guarantees no roll overs.
PLEASE CHOOSE YOUR PREFERRED DATE or DATES (BETWEEN 1ST JANUARY 1919 AND 31ST DECEMBER 2019)
This is a chance to win cash prizes every quarter and a chance to support our work with older people in East Grinstead and the surrounding rural areas. The more dates you choose the more chances of winning,
Each Centenary Club member can either pay £2 per calendar month (in advance by standing order or by making an annual payment of £24 by cash or cheque) per each date chosen.
A draw will then take place quarterly with half of the income for that quarter paid out in three prizes (1st 50%, 2nd 35% 3rd 15%) which will be paid by cheque. With the results published.
A Player must have paid during the previous quarter to be eligible for the next quarters draw.
All winners must be notified and details published in the centre and website.
For the form to add your dates and set up payment click on the download below. Please complete and return to us.