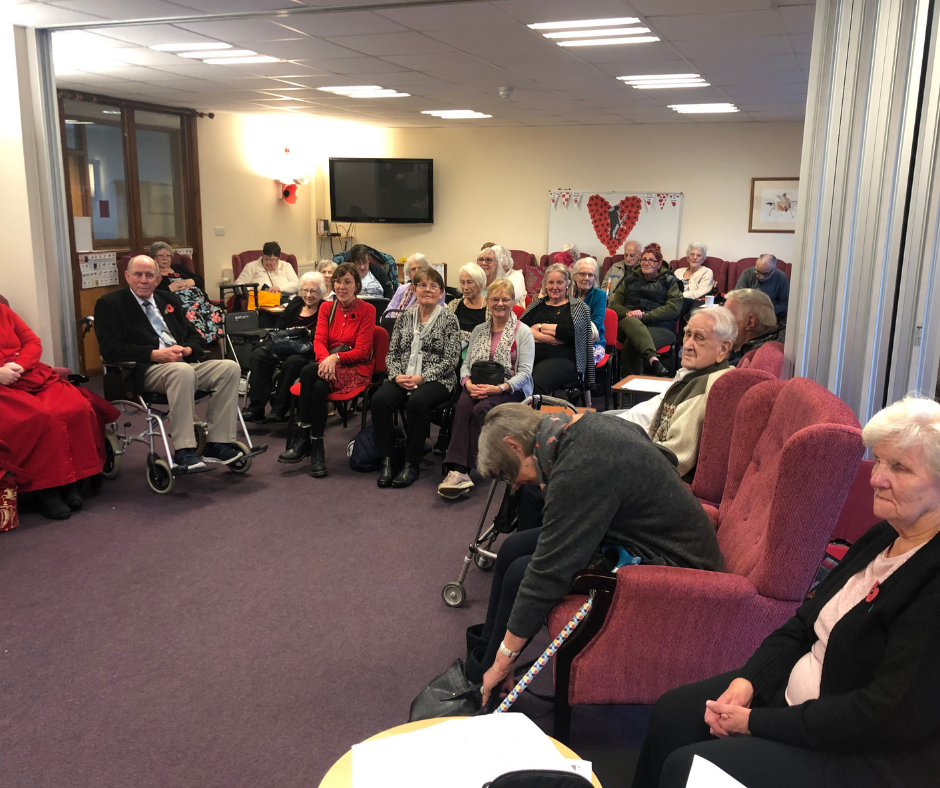 Come and Join us at Glen Vue
We are open from 9am until 4pm Monday to Friday.
We have lots going on every day - activities, exercise classes and much more.
Lunches, Monday to Friday
Card and board games
Bingo
Musical Fridays
Computer and tablet classes
or just a friendly place to chat with like minded souls.
We have all sorts of other events at Glen Vue. To see some of the events that have taken place click on News.
For more information please phone 01342 327046, email members@ageukeastgrinstead.org.uk or just pop in and ask for Lana.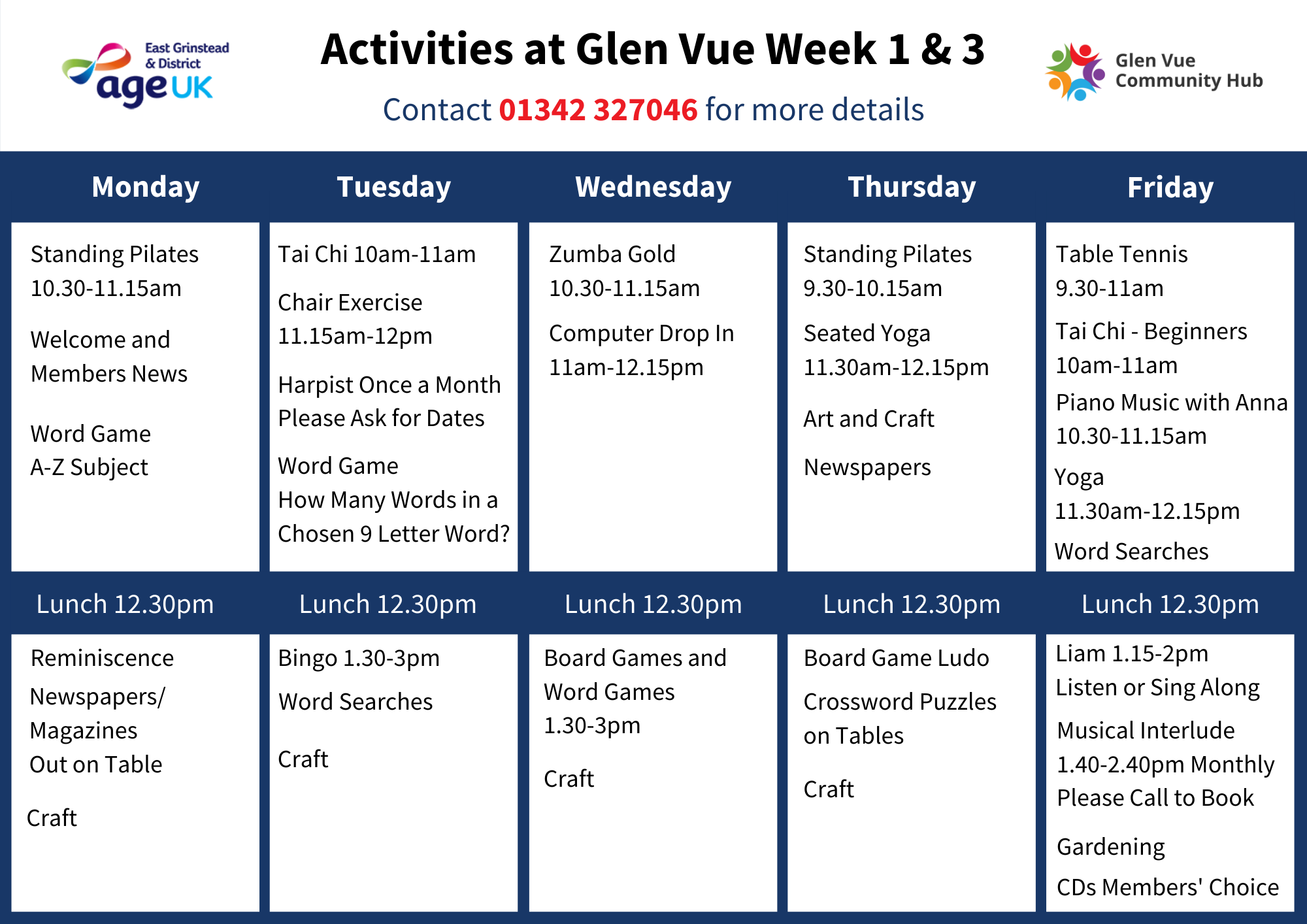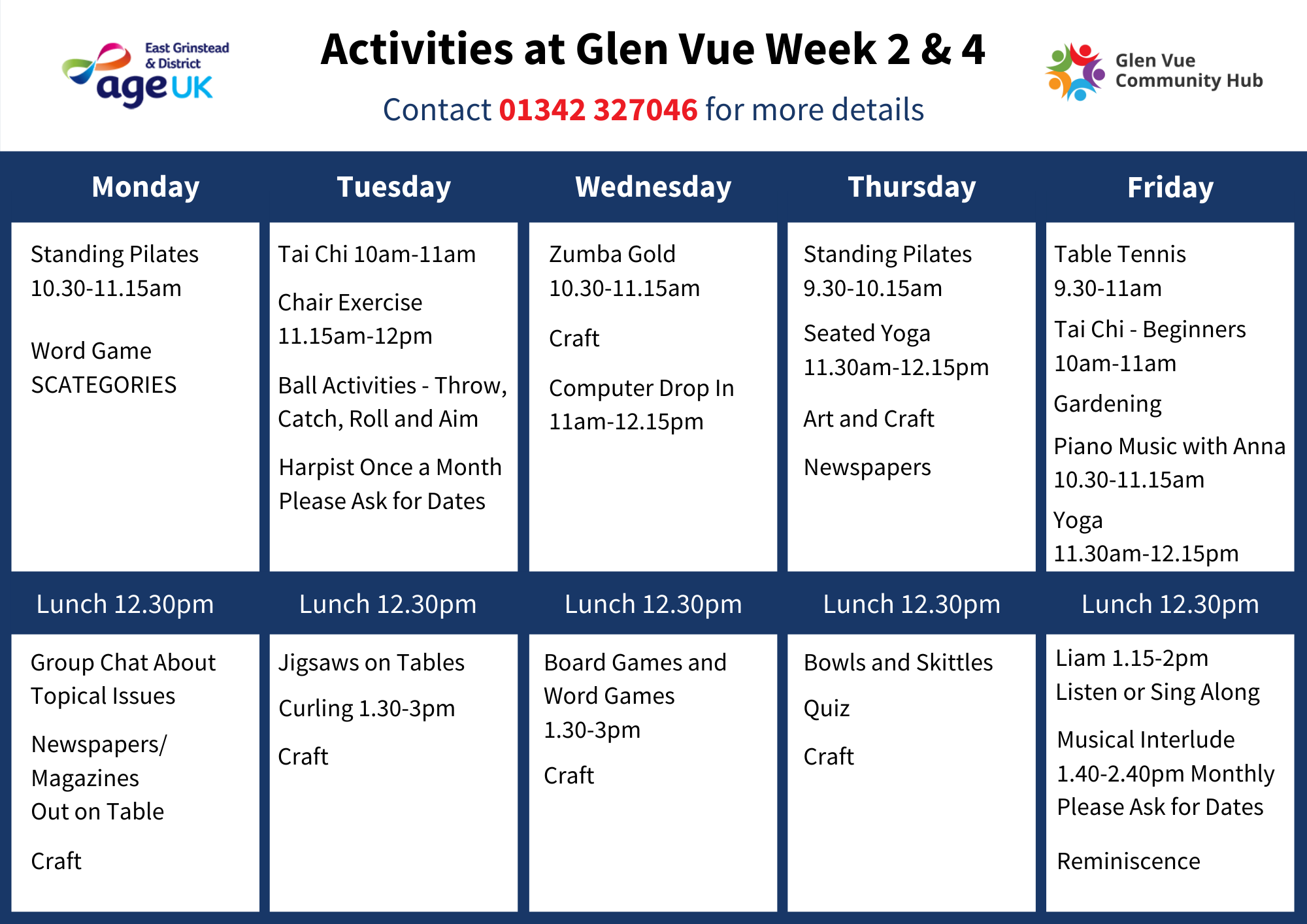 Services at the Activity Centre
We are proud of our lunches at Glen Vue. Cliff and the team prepare meals every weekday.

Join our Singalongs every Friday. Lots of fun whether you want to join in or just listen.