Blankets donated by local knitters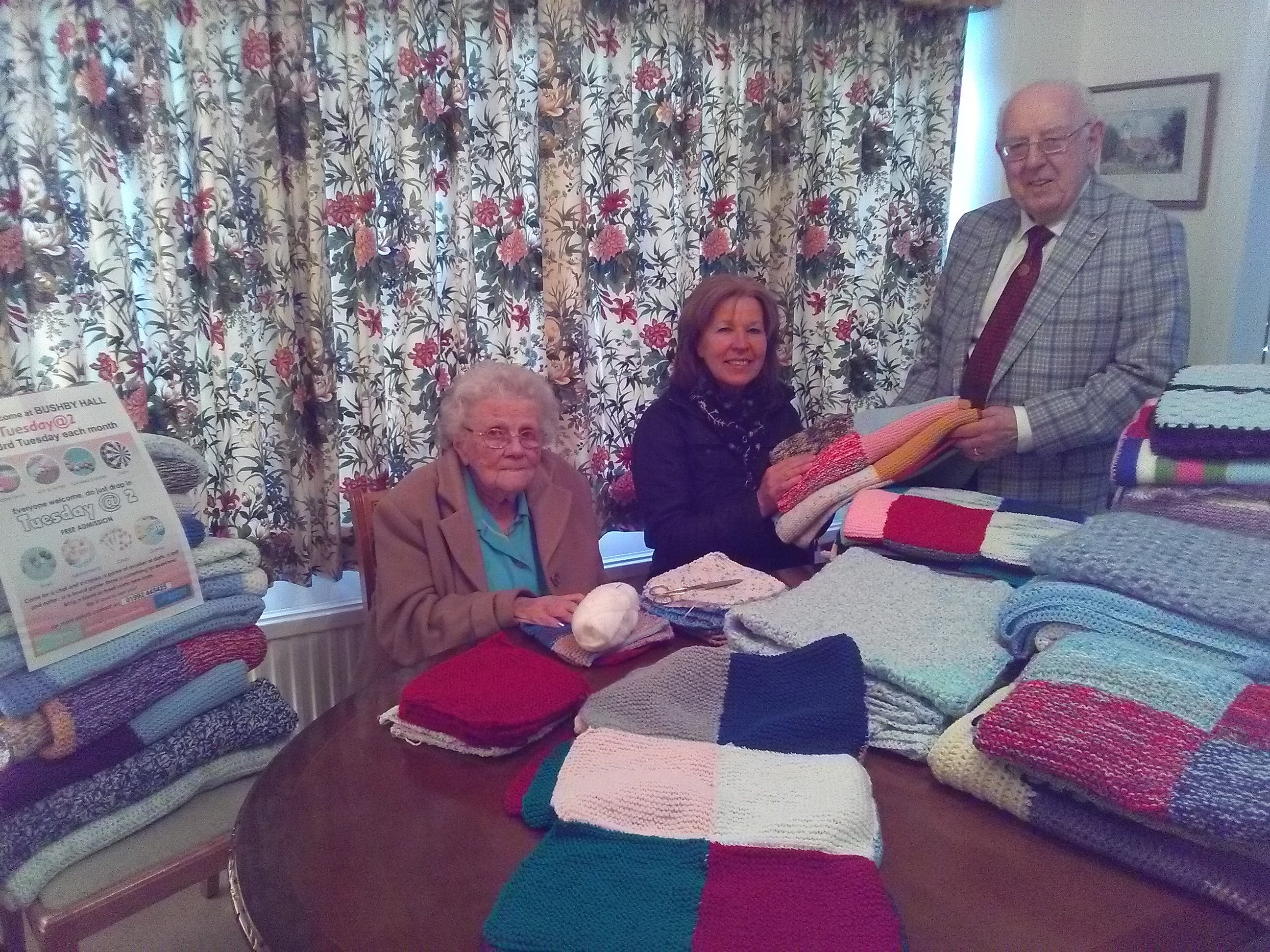 Published on 27 March 2018 09:30 AM
We were very pleased to see our talented friends from Tuesday@2 recognised for their generosity in a recent Broxbourne edition of the Hertfordshire Mercury.
The article (pg 29, March 15th 2018) told of the group's gift to Age UK Hertfordshire during this latest cold snap. The ladies of Tuesday@2 created 36 beautiful knitted and crocheted blankets, which were then distributed along with a portable heater to local older people who had been struggling with the severe weather.
Our CEO Deborah, along with the Board of Trustees, would like to say a huge 'thank you' to this lovely group for their hard work and very thoughtful donation.
The Tuesday@2 club is free to join, and meets on the 1st and 3rd Tuesday of each month from 2-4pm at Bushby Hall, Wharf Road, Wormley, EN10 6HU
Enjoyed this story?
Find more stories on our Facebook page
Find more stories on Twitter