Giving on a Budget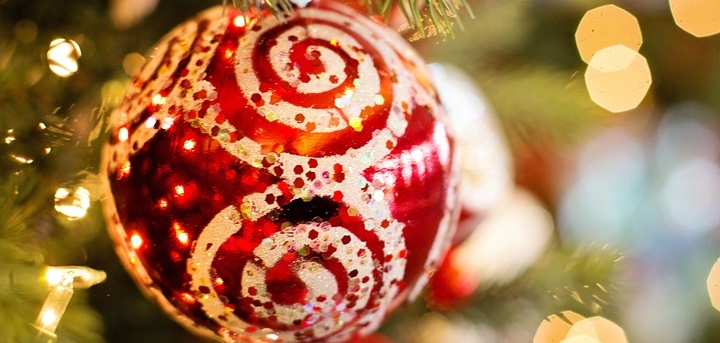 Published on 10 December 2018 03:57 PM
When you think of Christmas what are the things that come to mind? Presents, great food, singing carols, close family and friends? Many would agree, but for some local older people these festivities are just not available. The team at Age UK Hertfordshire work with local older people to offer support and provide services such as Befriending, Help in the Home, and Information & Advice (to name just a few!) None of this would be possible, however, without the help of our generous supporters.
Giving to a charity doesn't have to be a burden on your wallet – it's already a rather expensive time of year! Thankfully, there are several ways you can support organisations like Age UK Hertfordshire without breaking the bank.
AmazonSmile
Doing your Christmas shopping online this year?
Amazon have introduced a remarkable scheme called AmazonSmile, where 0.5% of the price of your purchase will go straight to a charity of your choice – at no extra cost to you.
To try AmazonSmile, simply visit www.Smile.Amazon.co.uk, log in to your Amazon account (or set one up) and continue to shop as usual!
eBay for Charity
If you find yourself in need of a post-Christmas clear-out, why not get online and list your unwanted items on 'eBay for charity'. Here you can list any item that you no longer want or need, and the proceeds will go to your chosen charity. You have the choice of giving 10% or 100% to your chosen charity - it is completely up to you. So why not turn those unwanted bits and bobs into much needed charity donations.
Festive Fundraising
If you are not completely clued up on the World Wide Web, then why not complete a sponsored walk or run for Age UK Hertfordshire. As well as walking off those extra pigs in blankets, you will be helping to raise funds for the older people within your local community and in the Hertfordshire area. You can decide to set up a run on your own or run for one held by another organisation!
Another option is the Broxbourne Lottery, where just a £1 donation could turn into £25k - and 50p from your ticket will go to your chosen charity!
Of course if you do have some spare change our donation buckets are always out in this festive season. We do not ask for much but any change that you can spare will be greatly appreciated. The next date for our Christmas bucket collections is:
20th December 2018: Baldock Tesco