Hertswise Second Anniversary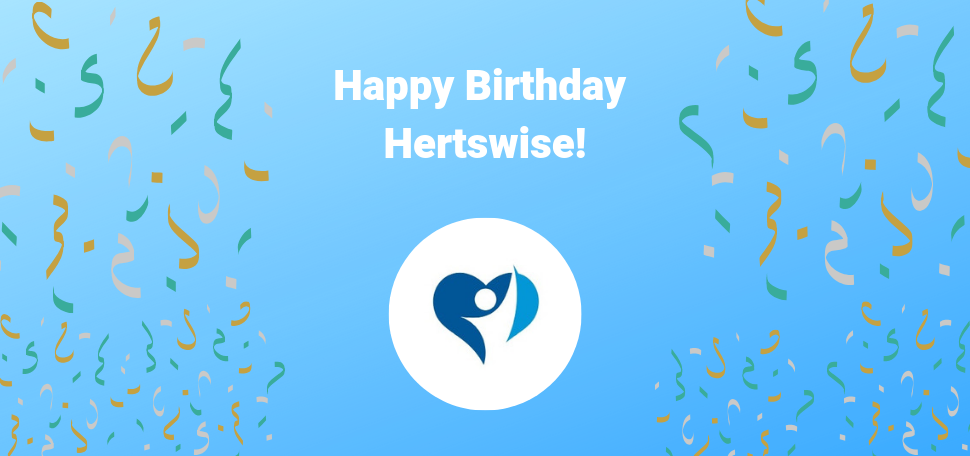 Published on 28 February 2019 02:47 PM
On March 1st, Hertswise will not only celebrate its second birthday, but the prospect of a third year with funding granted by Hertfordshire County Council.
This additional year will allow Hertswise to continue helping many of the 15,000 people in Hertfordshire who are affected by dementia. Hertswise is delivered by a partnership of nine local organisations, together supporting more than 3,000 people per year in the community through group activities and 1-1 support in people's homes.
"We are ecstatic to be going into our third year," says Adam Thapar, Project Manager for Hertswise. "As a partnership of voluntary organisations and social enterprises, we have a lot of support, advice and information to offer the people of Hertfordshire – especially those living with dementia, memory loss, and mild cognitive impairments, as well as their loved ones and carers."
Deborah Paniagua, Chief Executive of Age UK Hertfordshire says: "Being commissioned for a third year is a testament to our thriving partnership and brilliant team of staff and volunteers! On behalf of the Hertswise partners, I would like to thank Hertfordshire County Council for their invaluable support, giving the partnership another year to realise our mission – to improve the lives of local people affected by dementia."
The Hertswise Partnership comprises of Age UK Dacorum, Age UK Hertfordshire, Carers in Herts, Herts Careline, Herts Independent Living Service (HILS), Herts MIND Network, Howard Cottage, the North Herts Minority Ethnic Forum and POhWER.
Working in partnership, Hertswise can offer support in all areas of Hertfordshire; for more information about availability in your area, please call HertsHelp on 0300 123 4044 or visit www.hertswise.org.uk