Malnutrition Awareness Week 2019
Published on 07 October 2019 05:55 PM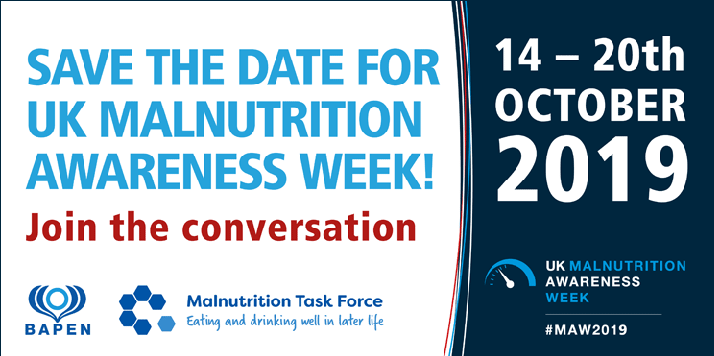 Malnutrition Awareness Week runs from 14th October - 20th October 2019 with the aim to raise awareness of undernutrition and dehydration in the UK.
The objective of the campaign is to increase the understanding of this issue amongst the public and Health/Social Careworkers to motivate them to take action.
Throughout the week, Age UK Hertfordshire will be providing the facts and figures about malnutrition in later life on their Facebook and Twitter pages.
For more information about Malnutrition Awareness Week and the facts, click on the pamplet below to read.