Naan for a Nan?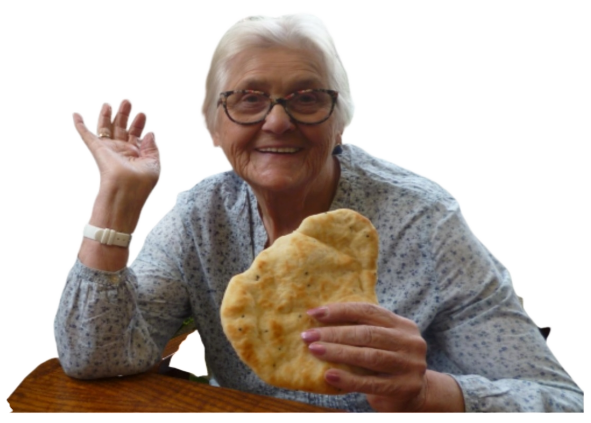 Published on 19 September 2019 01:33 PM
To help celebrate National Grandparents Day on October 6th, and to recognise the valuable contributions of older people within the local community, AGE UK Leicester Shire & Rutland are proud to launch the 'Naan for a Nan' and 'Poppadum for a Pop' campaign. Working in association with the Leicester Curry Awards, all the money raised through the campaign will directly fund local services and benefit the most vulnerable older people across Leicester, Leicestershire and Rutland.
Between October 1st and October 7th many locally-based Indian restaurants will be making donations and helping our fundraising efforts, we'd like to thank the following restaurants for supporting this campaign include:
- Chai Paani
- Chutney Ivy
- Indigos
- Masalas
- Mumbai Inn
- Paddy's Marten Inn
- Spice Bizzar
- Spice of India
'Our Naan for a Nan Campaign is a great opportunity to celebrate the vital role played by Grandparents, whilst also raising awareness for the challenges continually faced by many older people today' - Tony Donavon, Age UK Leicestershire & Rutland's CEO
Many older people are currently left to struggle without their basic care needs being met, which makes day-to-day life a continual battle. Loneliness is also a growing problem amongst older people, with over 180,000 local people saying that they feel lonely, resulting in our county being ranked amongst the worst in the country.
At Age UK Leicester Shire & Rutland we believe that older people should be empowered to live active and fulfilling lives, as independently as possible. We work on a local level to combat the challenges faced by older people, providing an array of services that reflect the needs of our diverse communities throughout the county.
For further details about the Naan for Nan Campaign please contact Nikky Miles at Age UK Leicestershire & Rutland: 0116 2237346.