Rain couldn't dampen spirits at AGE UK's 20th Annual Golf Day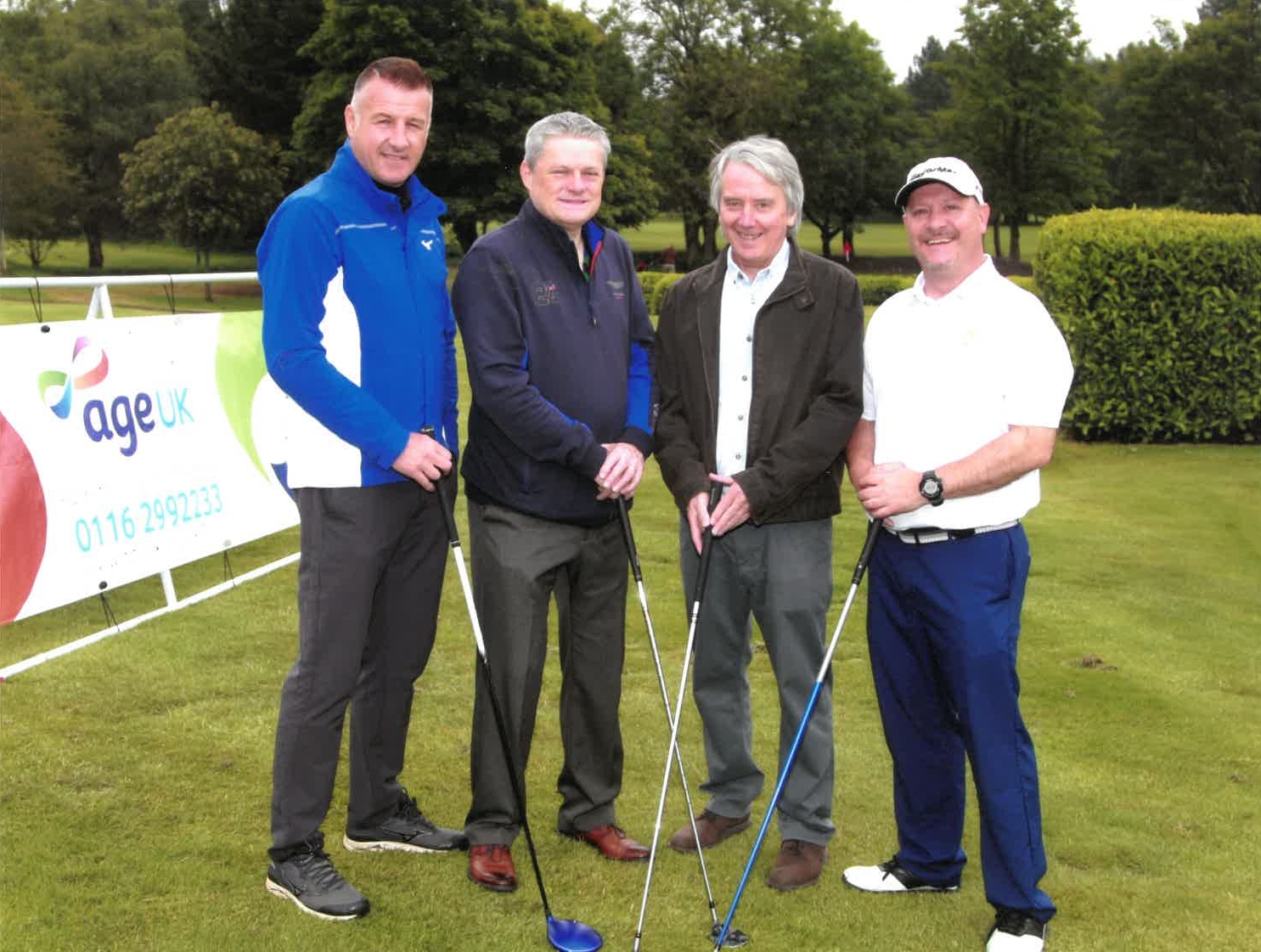 Published on 26 June 2019 03:28 PM
AGE UK LeicesterShire and Rutland hosted their 20th Annual Charity Golf Day at Lingdale Golf club, Woodhouse Eaves. The always popular event saw 22 teams, made up of local businesses and corporate supporters competed for the charity shield as well as an array of other prizes that included a Land Rover Experience and a set of Craft Beer.
The teams were joined by Leicester City legend Steve Walsh, who hosted the event and helped keep morale high despite the indecisive weather conditions on the green.
After a fiercely fought competition Sharman Fielding emerged as the days winners, scoring a fantastic 84 across the 18 hole course. The day then culminated with a rousing afternoon auction, followed by bingo and a raffle.
Commenting on the day, Steve Walsh said:
"Pleasure to be here, a great day for a great cause. Can't wait to see everyone again next year".
In total the day raised almost £8,000. All of the money raised will help directly fund local services for older people, helping combat the growing issue of loneliness and support those suffering from long-term conditions such as Dementia and Alzheimer in the community.
Nikky Miles, the event organiser, is delighted about the day's success:
"We are absolutely delighted at the almost £8,000 raised at the Charity Golf day, our highest total ever. It was great to see everyone rallying around to support the work we do as a local charity, and we are so grateful for everyone that made it possible."
Due to the events continued popularity planning has already started for the 21st annual tournament, which is set to take place in June 2020.