It can be hard to find tradesmen to do small jobs around the house and to be sure that they are competent and their charges are fair.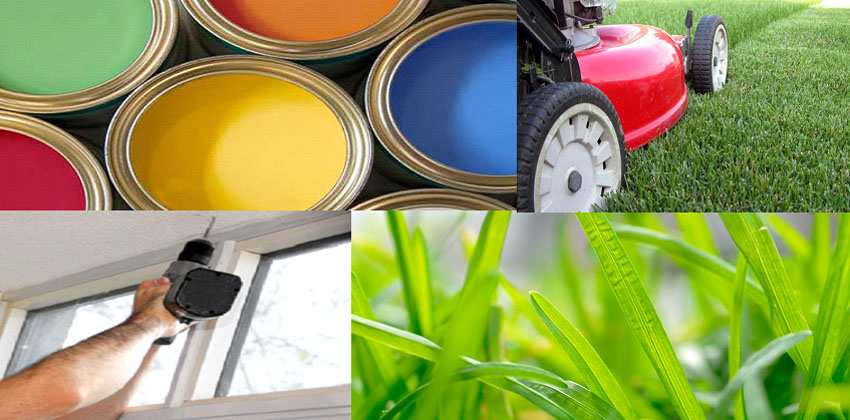 Our DBS checked handymen and gardeners can help you with what you need, when you need it. This quality service offers a speedy response and competitive rates and is available to both owner occupiers and tenants, where the repairs are not the responsibility of the landlord.
What can handymen do?
Our handymen can:
fit battery door bells and smoke alarms
install home security locks, chains and spy holes
make domestic adaptations such as hand rails
fit curtain rails, doors, shelves and grab rails
repair brickwork and small window panes
undertake plastering, tiling and decorating
clean windows
install draught proofing
What can't handymen do?
Our handymen can't do:
any tasks over 3 metres high
any electrical, gas or plumbing work
install or repair PVC windows or double glazing
fit or repair central heating
anything outside health and safety guidelines or not covered by our insurance
What can gardeners do?
Our gardeners can:
cut grass
trim hedges and prune shrubs
weed and tidy flower beds, paths and drives
paint and re-felt sheds
creosote fences
fit or repair garden gates
lay paving and small areas of brickwork
Where is the service available?
Handymen and gardeners can help throughout Leicestershire and Rutland. Please call us to find out if we can help you.
Is this service free of charge?
We charge a competitive rate for our time which starts at just an hour if that is all you need. Our pricing is pre-agreed with you before we pre-book a visit to undertake the work.
How can I book a handyman or gardener?
To book a handyman or gardener, or for more information, please contact us on:
Phone: 0116 299 2254
Email: Handyman@ageukleics.org.uk
Further Information
Our Handyman Leaflet provides more information on this service.