Gentle and Seated Exercise
Our gentle and seated exercise classes welcome everyone wishing to take exercise in a more laid-back manner.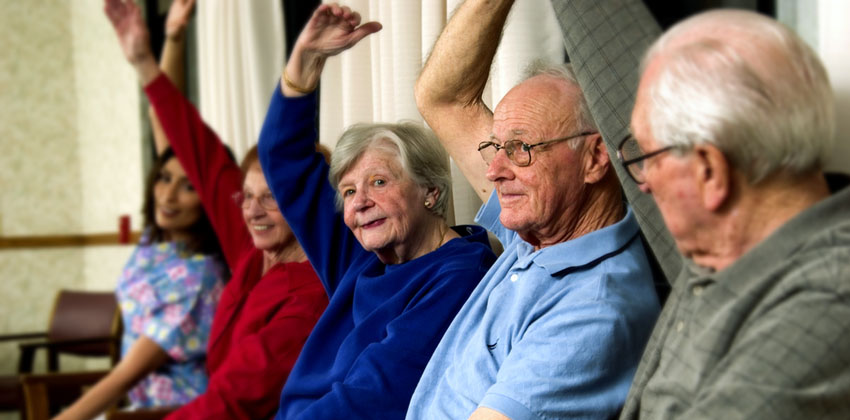 Clarence House, Leicester
Gentle Exercise
On Tuesdays from 2 pm – 3 pm (£3)
Seated Exercise
On Fridays from 11 am to midday (£3)
Gloucester House, Melton Mowbray
Steady Steps
Classes on Thursdays between 2 pm – 3 pm (£2)
Oakham
Friends Fall Group

Wednesdays 10.00 – 11.30 am Oakham Methodist Church Hall Northgate Oakham.
A group suitable for all ages and abilities for both men and women to maintain balance, improve posture.
Seated and standing exercises adapted for all. Refreshments are provided.
Further details available from Yvonne Tel: 01572 823 942 or Mobile: 077388 20910.