Legal Advice for Older Londoners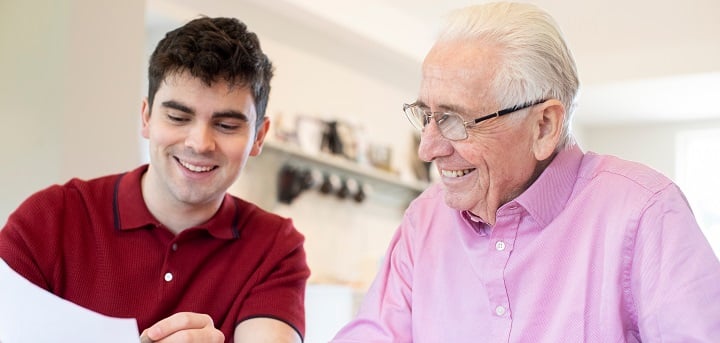 Published on 02 July 2019 02:24 PM
Thsi campaign with the Solicitors Regulation Authority ended in January 2020. To find out more about our current campaigns, click here.
On December 6th 2018, the Solicitors Regulation Authority (SRA) stated that solicitors would now have to follow new price transparency rules.
As a result of these changes, all solicitors with websites must publish price and service information for legal services and publish information on handling complaints. Those that comply with these regulations can then display the SRA digital badge on their site. The aim of this change is to help people to find about more about legal services, compare costs and make an informed choice.
To find out more about the recent rule changes, please visit the SRA website.
A year on from these key changes Age UK London teamed up with the SRA to assess how they are working for older Londoners and to discuss further actions they could take in this area.
As part of this campaign, Age UK London and the SRA hosted a joint conference on January 22nd 2020 to ensure older Londoners were fully informed about the work of the SRA and how they can help them to access legal advice and make an informed choice. The conference, which was attended by older people's organisations and older individuals interested in circulating the information, helped to:
Increase understanding of the regulation of solicitors and the role of the SRA
Provide information on recent changes that have taken place.
Offer the opportunity to feed into the SRA's future strategy to make sure older Londoners' views were taken into account
Highlight support available to help people find and choose the legal support they need
To find out more, please download the resources from the conference here
Join our Mailing List!
Sign up to our mailing list to keep up-to-date with all of our Age-friendly London campaigns and have the chance to get involved directly!