Age UK Merton offers a free and confidential information and advice service for older people, their families and carers.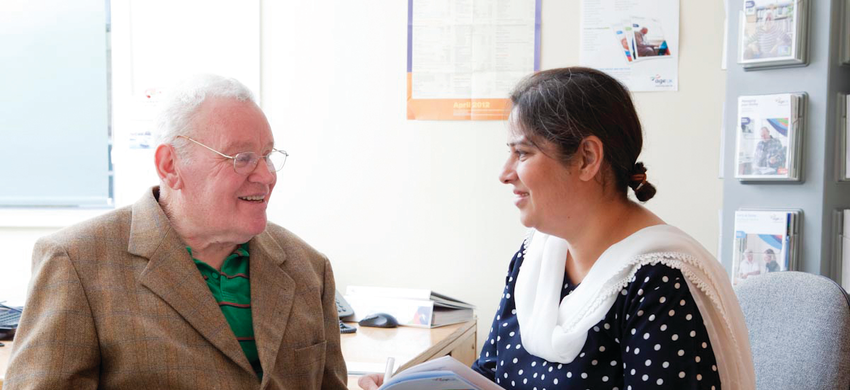 We offer a comprehensive service providing essential information on a variety of topics including pensions, welfare benefits, health, housing and more.
We can offer advice to enable people to complete forms, write letters, address their issues by telephone, or to generally apply the information that we give them to their situation. We also undertake welfare benefit checks to ensure that people are receiving all the benefits they are entitled to.
If it would help to talk through an issue that is concerning you, or worrying an older person you know, do contact us on 020 8648 5792 to arrange an appointment.
Free booklets and online information
Age UK produces free information guides and factsheets on a wide range of topics, including home adaptations, dementia, and advice for carers. You can find a complete list of guides and factsheets on the Age UK national website.

If you prefer to read information online, the Age UK national website has information and advice on many topics, including how to find a care home, how to avoid scams, and Power of Attorney.