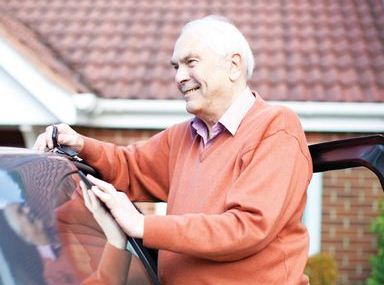 The Community car scheme is presently still running on a smaller basis. If you have important health appointments that are difficult to get to, the Age UK North Craven community car scheme may be able to help you to get to the places you need to go.
---
How does the car scheme work?
A volunteer driver will pick you up at your door and take you to your health appointment, waiting up to two hours for you and dropping you back home.
Health appointments we can help you get to include:
Doctor's appointments
Dentists
Chiropodists
Opticians
Hospital appointments
Physiotherapists
---
Who is the car scheme for?
The Community car scheme is for older people in North Craven, including the villages and towns of:
Settle
Bentham
Giggleswick
Ingleton
Clapham
Austwick
Burton-in-Lonsdale
Long Preston
Hellifield
and other areas in North Craven.
We can help people get to appointments at Airedale, Kendal, Lancaster, Skipton and Morecambe hospitals.
---
How much does it cost?
Our drivers are all volunteers and give their time for free, but we do cover their expenses.
For some trips we have a flat-rate fee, for example, for someone in Settle to go to the doctor's surgery in Settle Town, we would charge £2. To go to Airedale hospital, it would normally be around £22.
Please contact us with details of your journey to find out the cost.
---
How to book a community car
In order to book a journey, please contact us with the following details:
Name
Address
Day and date of the proposed journey
Destination
Appointment time
The likely duration of your appointment
Once we have those details, we will try and find a driver for you. (This is normally possible but cannot be guaranteed).
Other webpages you may find helpful