What's on at Linskill Centre?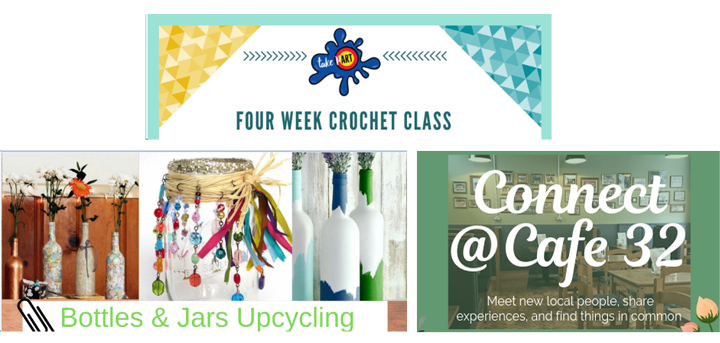 Published on 17 May 2019 03:37 PM
Connect @ cafe32
Do you sometimes feel low? Find it hard to get out and socialise? Want to meet like-minded people in a relaxed and friendly environment?
Meet new local people, share experiences, and find things in common
1 MAY, 5 JUNE, 3 JULY, 7 AUGUST 4, SEPTEMBER, 2 OCTOBER 2019
6.30PM TO 8PM AT THE LINSKILL CENTRE, LINSKILL TERRACE, NORTH SHIELDS, NE30 2AY
To book a place please email claireh@linskill.org or call 0191 257 8000


Bottles & Jars Upcycling
Learn skills and rediscover your creative self. Transform throw away household items into precious, and decorative storage to show off in your home.
Come along and work with Barbara from 'Craft a Rella' Jars and bottles provided or recycle your own.
Thursday 23rd May 5.30-7.30pm Linskill Centre £10
Places limited please contact Claireh@linskill.org or 0191 257 8000
CROCHET CLASS
Do you have a basic knowledge of crochet? Want to improve and learn new skills?
Four week crochet class at the Linskill Centre, lead by Jennifer from Take Part North East CIC.
Improve and learn new stitches, suitable for everyone who has some basic crochet knowledge. Bunting * picot flower * popcorn stitch. Starts Monday 3rd June 5.30-7.30pm
£40 Hooks and wool provided
To book your place contact Claire (0191) 257 8000 Email: claireh@linskill.org