Charity Worker in Lockdown 3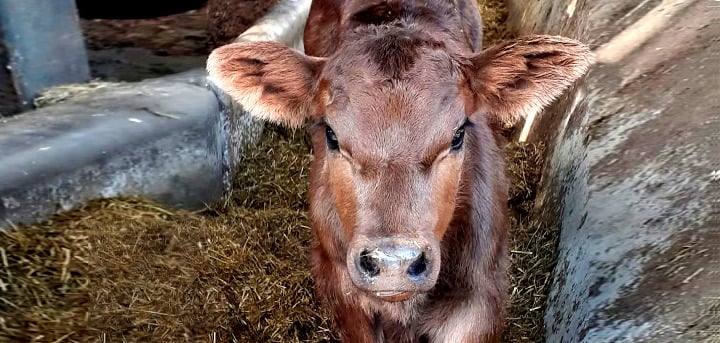 Published on 19 May 2020 06:35 PM
Charity Workers in Lockdown Stories
How our staff are adapting to the new normal
---
Admiral Nurse at Home on the Farm
My name is Betty Lucas, my role is Lead Admiral Nurse within Age UK North Tyneside's Dementia Connections team and I started this job on 1st March 2020.
I was really looking forward to a new job in North Tyneside, having worked in North Northumberland I knew this would be very different and exciting.
I arrived at the Bradbury Centre on day one of my new role, as bright as a shiny button and enjoyed meeting all of the Age UK North Tyneside team. I also met the existing Dementia Connections team members and was impressed by their commitment and dedication towards their customers.
Then Coronavirus swept us all up and I was asked to work from home and fired up at my kitchen table in rural Northumberland and so began a very different way of working under lockdown.
We have Dementia Coordinators and Admiral Nurses within the team and we are all working together to provide our service and I feel blessed to have the team that I have.
When Covid-19 happened it presented its own challenges. We are all now working from home and communicating by telephone, e mail and within zoom meetings with our customers and colleagues. Our service was mostly face to face and group led. However we have adapted to provide support by telephone and have launched some new virtual groups for both carers and the bereaved.
We also hope to have a transition support group starting very soon for those whose loved ones have moved into care homes.
It's great to know our customers still feel supported during lockdown. Only this week a customer left a voicemail for us as she wanted to express her immense gratitude to Gemma one of the Dementia Coordinators.
She said "Gemma had been absolutely incredible and I can't thank her enough for everything she has done". The customer said that she didn't know how she would have managed without the support from our team.
I live on a farm and spend my lunch break checking on the cows who are all waiting to give birth. At the beginning of lockdown there were 224 pregnant cows and now we have 23 left to calf – busy times on the top of a hill in Northumberland.
It's a good job it's a telephone and not a 'smellaphone' because I probably stink!
My team are adaptable and highly innovative so watch this space for more new developments for dementia support in North Tyneside.
You can read more about how Betty and her team are supporting carers during the Coronavirus pandemic in this Dementia UK Admiral Nurse Bulletin