Age UK Notts and O2 launch Techy Tea Party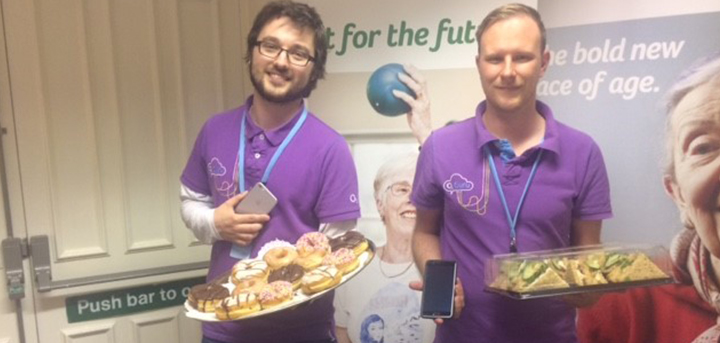 Published on 25 July 2017 12:00 AM
Age UK Notts and O2 partnered to launch Techy Tea Party for older people in Nottingham on Thursday, 13 July 2017. The Tea Party was held at Age UK Notts' Head Office, Bradbury House, to help older people understand more about technology.
Everyone who attended had one-to-one support to ask about any query they had from using tablets to social media, apps and keeping in touch online – nothing was too big or too small. Guests brought in their phones, laptops and tablets or equipment they would like to learn about and got help over cups of tea and donuts. Whilst the Techy Tea Party was not specifically designed as an intergenerational event, it gave the young and older people alike an opportunity to meet each other in a social setting and to share expertise between generations.
Maria Cooke, Communications Director of Age UK Notts said, "With so much information online these days, we're really keen to help older people make the most of the technology available to them. It's great to have support from O2 especially as they have been able to provide one-to-one support. That's such a valuable opportunity to really deal with issues that are preventing older people from becoming digital users and I know our tea party guests today have really appreciated it. O2 have pledged to provide further support within their retail shops and we hope to run similar events in the future."
If you need help on technology over the longer term, or know someone who does please contact Age UK Notts on 0115 844 0011 about a place on the next ClickSilver course which will start in October 2017.