Donate your pre-loved daily living aids & mobility equipment to Age UK Notts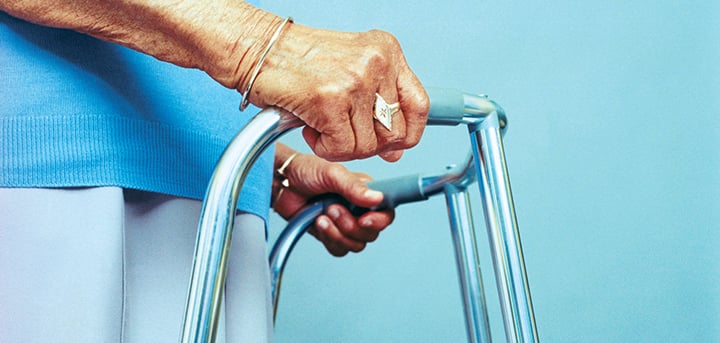 Published on 10 July 2017 02:42 PM
Age UK Notts is pleased to announce that its Mansfield shop is now able to accept donations of daily living aids and mobility equipment. There is also a trained technician in place to check and assess any pre-loved equipment before it is given a new home.
Age UK Notts encourages people to have a good clear out and donate their unwanted equipment to its charity shop in Mansfield to help transform the lives of vulnerable local older people in Nottingham and Nottinghamshire. They are also able to arrange collection from various areas of the city and county.
"Your no-longer-needed disability living aid equipment could help raise vital funds and change the lives of vulnerable and disadvantaged older or disabled people across Nottingham and Nottinghamshire," said Mick Tinkler, Chief Executive of Age UK Notts. "So have a good clear out of your cupboards, shed and garage, and donate your old equipment to give it a new lease of life."
Age UK Notts wishes to highlight that if the equipment is on loan from the Community Equipment Service, it has to be returned to the Red Cross. Otherwise it welcomes all a wide variety of donations of disability living aid equipment at its Mansfield shop including bed rails, bed caddies, tables, eating and drinking related items, household and kitchen items, mobility aids such as walkers, crutches, canes, wheelchairs, scooters and power chairs.
If you wish to donate, Age UK Notts' will accept your donations at the following address; and please contact them to discuss collection.
Mansfield shop
26-28 Regent Street, Mansfield, Nottinghamshire NG18 1SS.
Tel: 01623 488209
West Bridgford shop
28a Gordon Road, West Bridgford, Nottingham NG2 5LN.
Tel: 0115 982 6008
The Lifestyle Centre
16-18 Bridgway Centre, The Meadows, Nottingham NG2 2JD.
Tel: 0800 024 8975