Age UK Notts launches Safe & Sound Service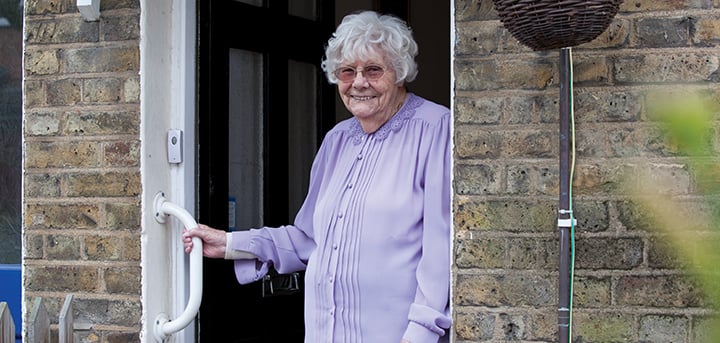 Published on 02 October 2018 12:00 PM
Did you know that Age UK Notts has launched a new service called Safe & Sound Service to support the wellbeing of the over 60's and to enable people to stay safe, warm and independent at home?
This service offers free home visits to those over 60 years old providing a comprehensive assessment of the home environment which incorporates advising on hazards that affect safety and how to reduce fuel bills, whilst remaining warm at home.
Our friendly and experienced team members provide:
Free safety and energy efficiency information
A free Home Safety Check for people concerned about a trip, fall or fire in the home to help identify and eliminate hazards, keeping people safer at home
Advice about how to avoid and report scams
A free Home Energy Check to increase energy efficiency and reduce fuel bills, to keep older people warmer in winter for less money. In every home we can fit free energy saving products that can help to reduce fuel bills by over £36 each year
Working with the Nottinghamshire Fire and Rescue Service means that we can also fit free smoke alarms
Between now and the end of November, we will be running a project funded by Smart Energy GB to help older people understand the benefits of smart meters
Working with our partner agencies, we can help older people to remain safe, warm and independent in their home for longer.
So if you or your loved one are worried about a trip or fall at home or would like some advice about how you can reduce bills and stay warmer this winter, please don't hesitate to give us a call on 0115 859 9260.