Age UK Notts shares happiness throughout the county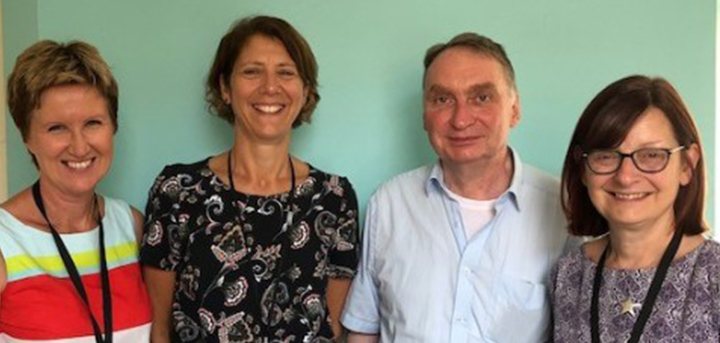 Published on 18 September 2018 03:07 PM
We've all read about the perils of loneliness and social isolation and Our Befriending Service has pulled out all the stops over the last year to tackle that menace in our county. Our dedicated team of 129 volunteers and 4 part-time staff (pictured here) have helped 238 people to enjoy a weekly befriending visit, and there are 67 people currently on the waiting list.
To give you an idea of how much has been achieved over the past year, that is a:
41% increase in the number of service users
26% increase in numbers waiting for a regular visitor (but those people do receive a regular 'holding' phone call so they know they aren't forgotten)
50% increase in the number of volunteers supporting this service
Some changes have been made in the administration of the service with more reporting online and that has freed up more time to spend with older people.
We have also introduced telephone befriending to meet demand and 28 of you now provide that valuable service. Each match between older person and volunteer is made very carefully to ensure the best chance of success and each service user benefits from a home visit at the beginning of the process, with signposts and referrals to other relevant services. A staff member also supports the first meeting between the volunteer and service user to help settle the relationship.
One of the service users said, "I think my volunteer is fantastic and makes me feel so much better."
The volunteer added, "Volunteering in my loical community has been both a rewarding and humbling experience for me. Knowin g that I am making a positive, valued difference to someone's life is one the the best feelings you can have."
Thanks to all those who are involved in this wonderful service – you really a bright spot in the lives of older people.
If you know anyone else who might like to volunteer, ask them to apply online or contact judith.keegan@ageuknotts.org.uk