Coronavirus Update for Nottingham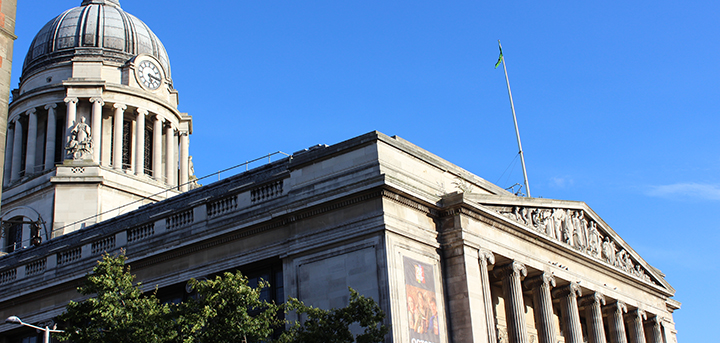 Published on 12 October 2020 08:06 PM
Source: BBC News
Nottinghamshire households have been banned from mixing indoors as part of new three-tier alert system.
It had been feared Nottingham's seven-day infection rate of 830 per 100,000 people - the highest in the country - would see it on the tightest rules. But the city and county, despite varied infection rates, have been put on the mid-range Tier 2 alert level.
City council leader David Mellen said he had been told Tier 3 would be considered if rates kept on climbing.
Prime Minister Boris Johnson announced the new system and an outline of the restrictions they represent in Parliament.
The tier system is divided into "medium", "high" and "very high".
Covid-19 three tier alert system in England
Medium
Follow the rule of six if meeting indoors or outdoors.
Pubs and restaurants to shut at 10pm
High
No household mixing indoors
Rule of six will apply outdoors
Very high
No household mixing indoors or outdoors
Pubs and bars not serving meals will be closed
Guidance against travelling in and out of the area
"High" alert means households will be banned from mixing indoors and the rule of six will apply outdoors. While pubs and bars will still have to close at 22:00, they will not be forced to shut completely. As well as Nottingham and Nottinghamshire, Glossopdale, a small area of High Peak in Derbyshire, has also been placed on "high" alert due to its infection rate.
Mr Mellen said in the run up to the announcement, there was a "distinct possibility" the city would be put in the "very high" alert level.
"Our contact with civil servants has left us in no doubt Tier 3 could be considered soon if things don't start to change in terms of the rate of increase," he said.
Mr Mellen also detailed the two reasons the city had not been put into the higher tier. He said: "The first is that our hospitals aren't currently at that level. There is a great deal of preparation going on, but they're not full. The second is that the cases haven't spread in large numbers to the older population. Most of our cases are currently among younger people."
For more information on Coronavirus guidance please visit the government website.
Our buildings may be closed to the public at the moment, however, our lines are open. Give us a call on 0115 844 0011 or email us info@ageuknotts.org.uk if you need any advice or support, whether covid-19 related or otherwise.