On top of the world (almost)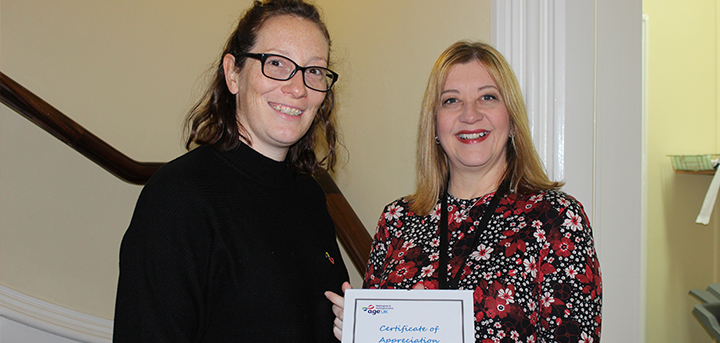 Published on 04 February 2020 04:09 PM
Louise, one of our befriending volunteers, decided to spend her 30th birthday year doing something amazing - climbing Kilimanjaro! Sponsored by her friends, family and colleagues, Louise completed the adventure and split the proceeds between Age UK Notts and the Nottinghamshire Blood Bikes charity, donating £375 to us to support the Befriending Service.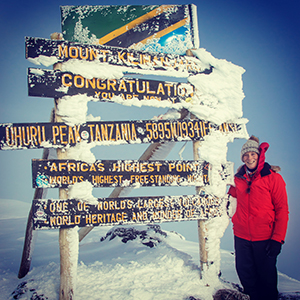 Trekking up the Machame Trail for just over 4 days (enduring altitude sickness on day 3), Louise completed the final ascent to the summit in darkness to see the sunrise over the plains and towns below (in -20 degrees). Fortunately, it was a lot quicker on the way down. What a great and memorable achievement!
Louise has been a volunteer with us for just over a year and was inspired to become a befriending volunteer when she realised how loneliness and social isolation could affect people. She's just celebrated her first volunteer anniversary and enjoys the weekly visit as much as the client she is paired with. Louise recommends that everyone make the effort to chat a bit more with their neighbours and others that they see out and about regularly, as every little communication can make such a difference to people.
We're so grateful for Louise's ongoing support, her generous fundraising donation and her advice, all of which will benefit local older people. Here's to the next adventure...