URGENT APPEAL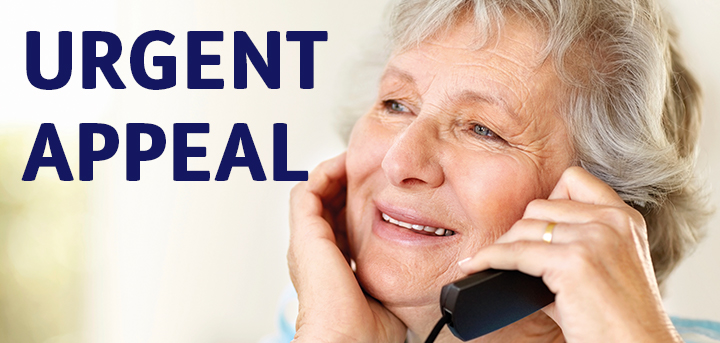 Published on 31 March 2020 02:47 PM
We care.
Demand for our services has gone up 400% in the last few days. Fundraising activities have closed. Can you help us care for more people – making sure they have food in the house, medicines in their cupboard and someone to talk to when they feel lonely?
Our volunteers and staff are waiting to meet this additional demand and we need your help to do that. Please donate whatever you can spare and help us do more. Want to know what difference it makes?
"Thank you so much for shopping for my mum and dad today. It has made so much difference to them and also took a heavy weight off my shoulders."
£20 could pay for food and phone calls. Please help if you can.