Supporting Older People Through the Pandemic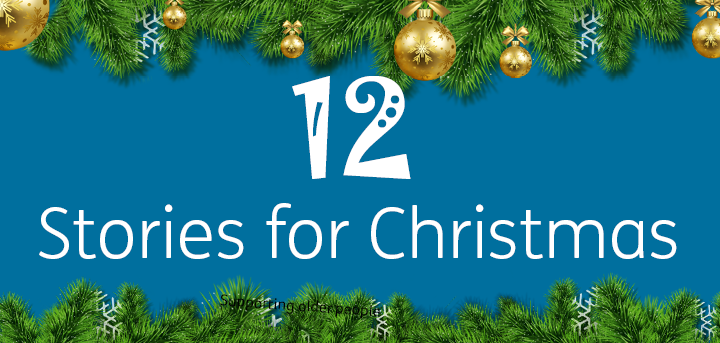 Published on 29 December 2021 08:00 AM
This festive season, we're bringing you 12 stories of Christmas. These stories tell of the miraculous things that the Age UK Notts staff, volunteers, funders, and you have done to support older people across Notts & Nottinghamshire this year.
Story 5: Supporting Older People Through the Pandemic
Like so many of us, we've had to change the way we do things during the pandemic. At a time when older people have needed us more than ever, we've had to make changes to the way we deliver services to keep everyone as safe as possible. For many, including Lindsey who runs our Worry Catcher service, this has meant adventuring into the 'online world'.
The Worry Catcher service offers free, independent support to patients during their hospital stay. The Service gives you the chance to discuss any worries or
concerns you or your family may have about your stay in hospital or discharge
from the ward. We work in partnership with the people we support and will ensure your wishes are respected.
Before the pandemic, the weekly Worry Catcher service was delivered face-to-face, but when the national lockdowns commenced, this had to cease. We knew how much our service was still needed by patients, so we took a leap into the virtual world!
Using Microsoft Teams, Lindsey was able to speak to patients via a laptop, or television screen. This virtual service has also been provided alongside a telephone service for those who prefer alternative methods, in addition to email.
The activity coordinators on the wards have been pivotal in facilitating these sessions. Lindsey and the activity coordinators have continued to work closely over the last 18 months to make sure that as many patients as possible have been able to access the service, ensuring that we are there to support patients with their issues and concerns. One patient gave the following feedback after a virtual chat over a laptop, "Well, that was better than using the telephone!".
Lindsey has also been able to provide virtual support to patients' family members too.
One relative was supported with multiple concerns around their spouse, relating to Lasting Power of Attorney/Deputyship, clarification of ward terminology, liaising with staff regarding the discharge process, lost personal items and more. They stated "I feel more positive now with the issues being addressed. Thank you very much, I don't feel alone anymore".
Despite all the challenges of the pandemic, through all our services, as a charity, we have helped many thousands of people, and by adapting our service delivery, by further embracing technology in new and innovative ways, we've been able to maintain our commitment to excellence.
The final word on the Worry Catcher Service goes to a patient who has received support from the service, said: "Your independence from the ward is a nugget of safety for patients; even a smile from you makes me feel safe. You give us a voice!"
For more information about the Worry Catcher Service, please contact Lindsey Shepherd on 01158 553 382 or 07872 839 614, or alternatively email her at lindsey.shepherd@ageuknotts.org.uk
We rely on your support to help older people in Nottingham & Nottinghamshire. There are many ways you can donate to us. Click here to find out how you can make a difference.