Donate to our Charity Shops
Change lives by simply clearing out your wardrobe or emptying your garage.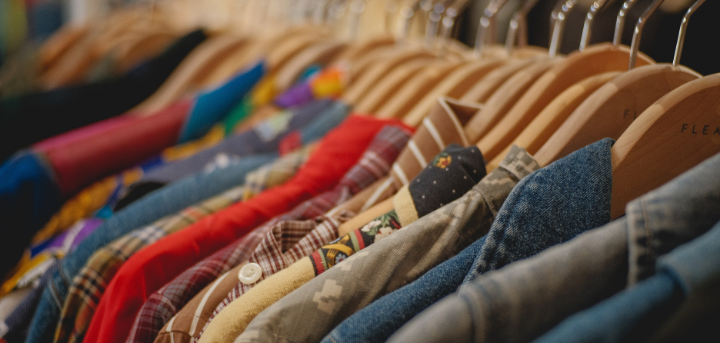 Decluttering your home really can change lives.
By donating to Age UK Notts' Charity Shops, you can help us continue our work supporting the older people of Nottingham and Nottinghamshire.
Our shops raise vital funds which support services such as our information & advice and visiting & befriending services. These services and others provided by Age UK Notts help tens of thousands of older people every year.
Our work is all made possible by donations like yours. Just one bag of clothes could generate around £20.
So, why not declutter your home and help us to support local older people to make their lives better?
What items can I donate?
Our West Bridgford shop can accept the following:
Good quality, clean clothing and shoes (including vintage and retro items)
Bags and accessories
Jewellery, watches and valuables
Books, toys and games
Homewares, such as china, kitchenware, ornaments, pictures and collectables
Soft furnishings, such as small rugs, linen and curtains (must be clean and in good condition)
Knitted items and blankets
Small furniture
Small electrical items
Our Mansfield Shop can accept the following:
Electrical items
Jewellery and watches
Books, toys and games
DVDs
Exercise equipment
Soft Furnishings e,g, rugs, cushions etc.
Furniture, including suites, beds, bedroom and lounge furniture, dining sets. (Suites and beds must carry a fire label)
Disability living equipment, including scooters, power chairs, wheelchairs, canes, daily living aids.
Which items can't you accept?
Unfortunately, we can't accept:
Toys without a CE label
IT equipment
Medical equipment
White goods such as cookers or washing machines etc
Suites and beds without fire labels
Other miscellaneous items because of safety and legal reasons.
But, if in doubt, please ask the shop before donating.
Can Age UK Notts collect my donation from my home?
If you are unable to bring your donation in to the shop, we may be able to arrange collection on a case-by-case basis.
Please contact the relevant shop to make arrangements:
West Bridgford (for general items): 0115 982 6008
Mansfield (for furniture): 01623 488 209
I donated an item by mistake, can I get it back?
We will do our best to return to you any items you have donated by mistake. Ring the relevant shop for advice.