Helping you with cleaning, shopping and other household jobs in the PO1 to PO9 postcode areas
Our Help Around The Home service is designed to assist older people who may need a little extra help and support to maintain their independence at home.
We have a team of Home Assistants ready to help you with your cleaning, shopping and other general household jobs – all you have to do is give us a ring.
Services we can offer you:
Completing a wide range of domestic chores for you
Collecting prescriptions
Attending hospital or doctor's visits
Liaise with external agencies on the service user's behalf
Pop in for a chat to alleviate social isolation and potential loneliness
Taking you to visit friends and family
Accompanying you to social activities and events
Doing your laundry, ironing and putting away clothes
Signposting to other agencies for additional services and support
How the service works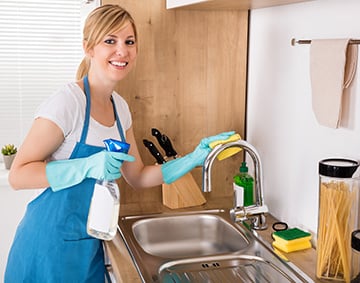 One of our assessors will visit you in your home to discuss the service and to understand your requirements. Once home help has been agreed, one of our Home Assistants will be allocated to you and they will carry out any housework or shopping requirements as per your needs.
We try to ensure that you have the same Home Assistant each week although this may not always be possible. We also do our best to ensure that your Home Assistant visits you at the same time every week and at the time that best suits you, but sometimes this will not be possible.
All of our Home Assistants have excellent references and have been thoroughly checked through the Disclosure & Barring Service.
We will regularly monitor the work carried out to ensure that you are happy with our service.
What does the Help Around The Home service cost?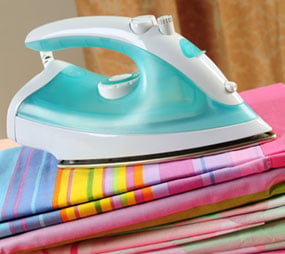 The charge for our service is £16.50 per hour. We ask you to sign your Home Assistant's timesheet after each visit to verify that the work has been carried out to your satisfaction.
If you know that you will be out on the day when your Home Assistant is due to visit, you will need to contact our Help Around The Home Coordinator on 023 9229 1999 to give at least 24 hours' notice to cancel the service otherwise you will still be charged for the Home Assistant's visit (except in the case of emergencies).
Each month we will send you an invoice for the total number of hours' work you have received which can be paid by cheque, or by card over the telephone or by direct debit to our bank account.
Deep clean service
With our deep clean service our staff will carry out an intensive clean and refresh of your home. We will work for an agreed number of hours depending on the size of your property and the amount of cleaning required. This service costs £20.00 per hour for each Home Assistant
For further information please ring our Help Around The Home team on 023 9229 1999 or email hath@ageukportsmouth.org.uk.