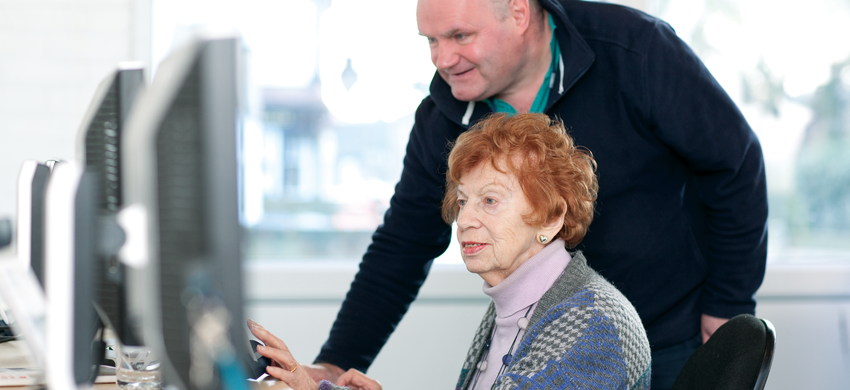 Age UK Portsmouth relies on volunteers to help us offer vital services in the local community. Would you like to lend a hand?
Volunteer for Age UK Portsmouth and make a difference to the lives of older people around you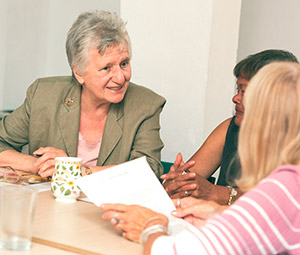 Age UK Portsmouth has been caring for vulnerable and isolated older people in Portsmouth and the local area for over 80 years.
We simply couldn't manage to deliver all of our services without the contribution of our volunteers' skills, knowledge, time and commitment.
All volunteers are given appropriate training and have the support and guidance of managers and colleagues. There is insurance cover in place for our volunteers and reasonable out-of-pocket expenses can be claimed.
We are committed to the safety of our staff and service users, and are aware that many of the people we serve are potentially vulnerable. For some volunteering roles it may be necessary for an application to be made for disclosure of any information held on police records by the DBS (Disclosure and Barring Service).
Examples of volunteering roles
Activity Centre assistant – help with the day-to-day running of our Activity Centre.
Gardener – help out as a volunteer with our garden maintenance service.
Information and Advice assistant – give simple information over the telephone and help older people complete application forms for benefits entitlements.
Kitchen assistant – help with general kitchen work, waiting and clearing tables and washing up.
IT tutor – assist in the running of our computer sessions at the Bradbury Centre giving one-to-one support to clients in basic computer skills.
Trustee – use your business skills and experience to help set the overall strategic direction and priorities for Age UK Portsmouth.
How much time do I have to give?
The amount of time needed varies for each of the different volunteering roles, and it also depends on how much time you have available.
You can help out by donating just a couple of hours of your time each week.
Can I claim benefits while volunteering?
You will have to let the Job Centre staff know that you are volunteering but it should not affect any benefits you receive. If you are looking to get back into work, volunteering can be a great way of gaining additional skills and experience.
How to apply to be a volunteer
We value all our volunteers and welcome enquiries from all sections of the community. Your help, no matter how much or how little, is vital to us and the older people of Portsmouth.
If you think you might be interested in being a volunteer for Age UK Portsmouth, take the first step today and ring us on 023 9286 2121 for further information or email reception@ageukportsmouth.org.uk.
You can see all of our current volunteering opportunities here.