Postural Stability (Falls)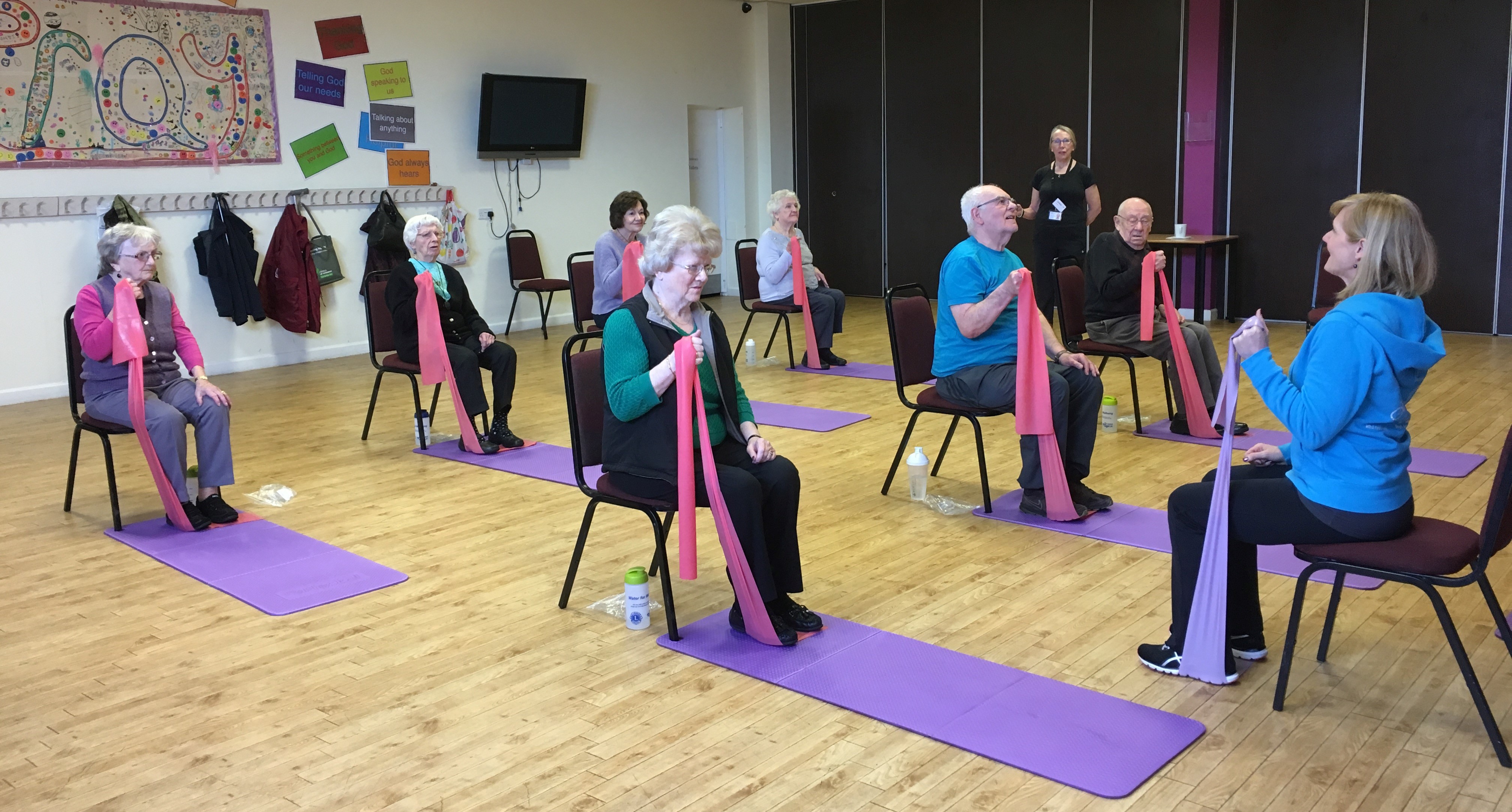 What is Postural Stability?
Postural Stability Instruction (PSI) is the only evidence based exercise that provides proven outcomes for frequent or recurrent fallers.
If you have fallen in the past 12 months you are not alone. Every year 35% of over 65's experience one or more falls and 45% of people aged over 80 who live in the community will fall each year. Following a fall, less than 50% of over 65's will regain their former level of independence.
The Postural Stability Exercise Service will not only support you to improve muscle strength, balance and confidence it will also support you to access wider health and wellbeing services, enabling you to gain the greatest benefits from the programme. However, there are certain expectations of you and you must not only commit to 20 one hour classes but also commit to an individually tailored exercise programme which you will undertake at home for a minimum of 6 months.
Benefits of the Service
The programme should help participants:
Understand the wider benefits of exercise
Be motivated to build the level of exercise gradually
Maintain independence
Undertake appropriate exercise during the programme
Have a reduced fear of falling
Get up off the floor if a fall occurs
Have increased confidence
Meet others
Access appropriate exercise after the programme ends
Instructors
All Postural Stability Instructors will have undertaken accredited PSI training and be registered with the Registerof Exercise Professionals, have a Disclosure and Barring Service (DBS) Check, an appropriate First Aid Certifcate, Indemnity Insurance and Safeguarding Adults Training.
Monday Class
10:00 am to 11:00am and 11:15am to 12:15pm
Renewal Family Centre
2 Vulcan Road
Solihull
B91 2JY
Wednesday Class
1:15pm to 2:15pm
The Fordbridge Centre
Nineacres Drive
Birmingham
B37 5DD
Thursday Class
10:00am to 11:00am and 11:15am and 12:15pm
Renewal Family Centre
2 Vulcan Road
Solihull
B91 2JY