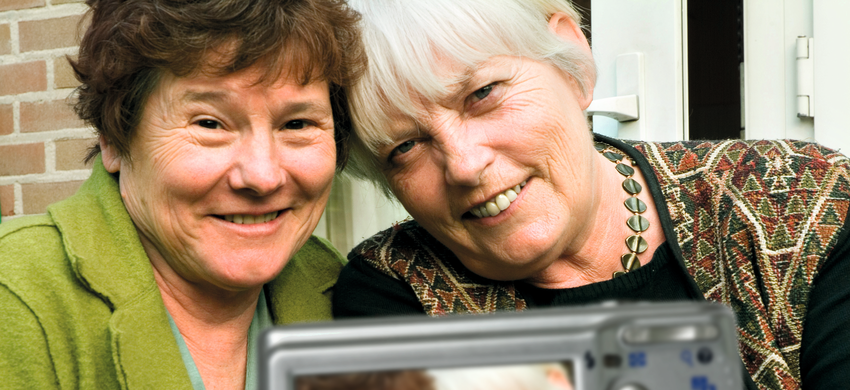 Age UK Solihull relies on volunteers to help us offer vital services in the local community. Would you like to lend a hand?
Contact our Volunteer Manager on volunteering@ageuksolihull.org.uk or leave a message on 0121 704 7843 for more information.
Current volunteer recruitment - please read
We're now recruiting new volunteers to be:
Attendance Allowance Volunteers - help older people complete a form to apply for Attendance Allowance.
Face-to-Face Befrienders - visit a lonely older person once a week for a chat. Especially needed in North Solihull.
Volunteer Drivers - take an older person to their weekly exercise class or social club in your car.
Digital Champions Volunteers - help an isolated older person to improve their digital skills.
Charity Shop Helpers - help at our shop on Hobs Moat Road, Solihull. Cover needed 10am - 2pm on a day of your choice.
Veterans Champions - support older veterans and their spouses to improve connections, try new things, and increase their independence.
Home from Hospital Volunteers - provide short-term, low-level, practical support for vulnerable people being discharged from hospital.
Trustees - join our Board of Trustees to help ensure we are always doing the very best we can to make life better for the 44,000 older people in Solihull.
Our volunteers tell us that these are all rewarding roles where they feel that they are making a difference, and the older people really appreciate their support. To find out more, please click above for our application form which can be returned to us by email to
volunteering@ageuksolihull.org.uk
.
We hope to resume recruitment for other roles soon, so please keep checking our website for updates.
Why volunteer?
Volunteering is a great way to meet new people, learn new skills, and support the work we do in the community. Whether you have retired or want to try something new, want to give back to the community or have just begun your career and want the experience of working with older people, volunteering could be a very rewarding and enjoyable experience.
Whether you have retired or want to try something new, want to give back to the community or have just begun your career and want the experience of working with older people, volunteering could be a very rewarding and enjoyable experience.
How much time will it take?
The timing of the work is a matter to be negotiated between you and your client for your mutual convenience. Some services allow you to dip in and out, others require a regular commitment. We hope there will be something to suit everyone's availability.
Will I be properly supported?
You will be joining a large and growing team of volunteers delivering services directly to older people throughout the borough. In return for your valuable time and commitment, you can expect good quality support from staff, training opportunities and a chance to meet other volunteers and give feedback to staff.
How do I apply?
When you start, you will be supported through an induction programme, where all volunteers receive information on best practice in confidentiality and communication. You will also have a chance to go through travel expenses claims, ID badges etc.
Depending on which service you join, you may have a further induction period during which training is more intensive, or regular updates as often as necessary, and you may go on visits with an established volunteer.
You will also receive a Volunteers Handbook which contains the rules and guidelines you need to ensure the clients you help receive the maximum care and benefit from your efforts. It is vital that everyone involved with Age UK Solihull acts in a professional manner and understands the requirement for firm policies about such things as confidentiality and safety, and the procedures to follow that ensure smooth-running services, with the minimum of complications. I'd like to find out more.
If you would like more information and a chat about the services that particularly interest you, please email or telephone us for more information or complete our Expression of Interest form and we will contact you. Alternatively, you can download our full Volunteer Application Form below:
You will then have a chance to meet the Service Co-ordinator for the service that interests you for an informal interview to make sure both sides are happy to go forward.
The Difference Our Volunteers Make
We have received many grateful comments from our clients, telling us what a difference our volunteers have made to their lives.
We are so grateful to our volunteers for their hard work and dedication to supporting older people.
We put together this heartwarming video of quotes we'd received for Volunteers' Week 2021.
Volunteering Opportunities (see above to see which roles we're currently recruiting for)
Isolation and Inspiration
Volunteers find their roles rewarding and are given support from us to deal with any concerns.
Some of our volunteers shared their stories for Volunteers' Week 2020.
Read about what volunteering for Age UK Solihull means to them and the fantastic difference they make.