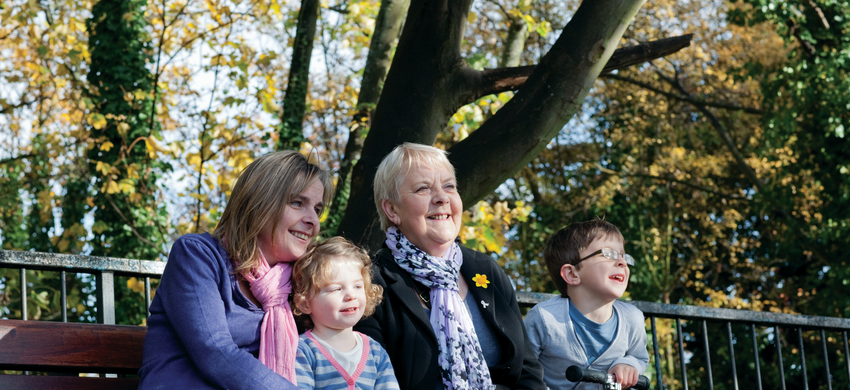 2018/19 Annual Review
Age UK Solihull is dedicated to helping older and vulnerable people, and their families and carers to make the most of later life. Between April 2018 and March 2019, Age UK Solihull had 61,908 contacts with, and on behalf of older people.
For the fourth year running, we have managed the two Community Advice Hubs on behalf of SMBC and Solihull Together, to improve
local health and care services. They dealt with 7,396 people during the year, resulting in almost 31,000 contacts.
From April 2019, the Community Advice Hubs have formed an integral part of the Community Wellbeing offer to all adults. Age UK Solihull were successful in an open procurement process and are now delivering the newly designed model alongside the other successful providers.
Our success rate in supporting people to claim the benefits to which they are entitled remains consistently high, resulting in 472 people being better off by £1.8 million, together with the peace of mind that having enough to live on brings. It is rewarding also, to be able to offer support to people to manage their personal budgets and retain their independence, as happened for 146 new people who accessed the Direct Payments I&A service this year. Our older people's specialist I&A service is instrumental in ensuring that older people have all the information, support and advice they need to plan their future. 355 people were supported with a wide range of issues that impacted on their life and independent living.
The Solihull Winter Warmth campaign was delivered by Age UK Solihull for the 11th year running, dealing with 4,204 contacts and supporting people to get the best energy deals and warm home discounts.
Our volunteer befrienders and clubs provide hours of companionship to older people who might otherwise become lonely and isolated. Our Linking People Together Service continues to reach out to people, with 104 new clients this year, bringing the total to 278, supported by 140 amazingly dedicated volunteers.
Our Postural Stability Instruction (PSI) programme again hugely surpassed its target of 88 starters with 106 people engaged in the 20 week course and an 87% reduction in falls.
Our new Later Life Goals project, funded by the Masonic Foundation via Age UK, which started in the last quarter of the year, has already seen 112 people and worked with them to plan ahead and set achievable goals following a significant life event, such as a bereavement or prolonged illness.
Age UK Solihull's only chargeable service, the Home Support Service, provided 14,528 hours of 'home help' type support to 134 clients to enable them to remain living independently and supported to continue to undertake daily living tasks.
In January 2018, we took the difficult decision to cease selling insurance products through our Trading Company as Age UK Enterprises made significant changes to its structure and commission payments, meaning it was no longer financially viable. Our Fundraising Team together with our charity shops and eBay worked hard in an increasingly competitive and challenging environment to raise unrestricted funds for the charity to use to further its aims.
None of our work would be possible without the amazing input of almost 300 volunteers who regularly donated over 2,000 hours per month to help and support 3,500 residents.
I wish to thank our amazing staff and volunteer team for their inspiring dedication and commitment to the charity and a special thanks to our small senior management team and to the Trustees for their help and support during the year to make Solihull a great place to live and grow older.
Anne F Hastings
Chief Executive Officer