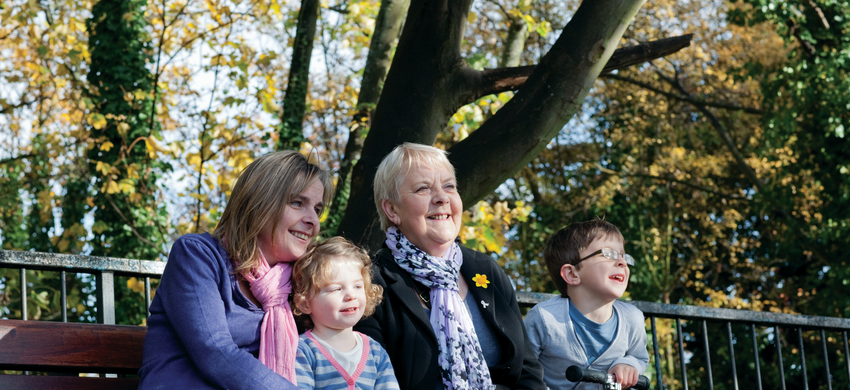 2019/20 Annual Review
Age UK Solihull is dedicated to helping older and vulnerable people, and their families and carers, to make the most of later life. Our primary purpose is to promote the wellbeing of older and vulnerable people. The year between April 2019 and March 2020 has been extremely busy, and somewhat strange, ending as it did with the Coronavirus lockdown in mid-March. Even through this however, we were proud to be able to react with speed and compassion to the many calls from worried and anxious older people who needed our support and galvanise our efforts to meet a very real and urgent need in our local community.
Since April 2019, Age UK Solihull have delivered the Community Advice Hubs, an integral part of Community Wellbeing offer to all adults in Solihull, in partnership with Solihull Mind. This allows us to provide, through a range of methods, independent, impartial and expert information and advice to older people, as well as the All Age Benefits Service. This sounds simple enough, but when it is done well, it can be life changing. Through it we get to speak to our clients on a day to day basis, so we are constantly learning about the challenges people face, which in turn shapes how we deliver our services.
Our success rate in supporting people to claim the benefits to which they are entitled remains consistently high, with over £3.2 million claimed in 2019-20, bringing peace of mind to many. The Direct Payments I&A service supported 459 people to manage their personal care budgets, and our Older People's Specialist I&A service supported 843 people, more than double last year's figures of 355. This service, together with Later Life Goals, is all about supporting people with the particular issues that are impacting on their lives and supporting them to maintain their independence.
The Solihull Winter Warmth campaign was delivered by Age UK Solihull for the 12th year running, dealing with 3,697 contacts, in addition to supporting people to get the best energy deals and warm home discounts.
Linking People Together is all about preventing loneliness and social isolation though one-to-one befriending and companionship clubs. This year, 244 new clients were referred for support, ably provided by 140 amazing volunteers.
Our Postural Stability Instruction (PSI) programme welcomed 147 new starters to the 20 week course, against a target of 138 and an 88% reduction in falls, making it one of the most successful falls prevention initiatives in Solihull.
Age UK Solihull's only chargeable service, the Home Support Service provided 13,710 hours of 'home help' type support, a slight reduction on last year's 14,528 hours, a significant contributor to keeping people independent in their own homes.
Our Fundraising Team together with our Charity shops worked hard in an increasingly competitive and challenging environment to raise unrestricted funds for the charity to use to further its aims.
None of our work would be possible without the amazing input of over 350 volunteers who regularly donated over 2,000 hours per month to help and support our Solihull residents. I also wish to thank our amazing staff and volunteer team for their inspiring dedication and commitment to the charity – local people providing local service and a special thank you to our small senior management team and to the Trustees for their help and support during the year to make Solihull a great place to live and grow older.
Anne F Hastings
Chief Executive Officer