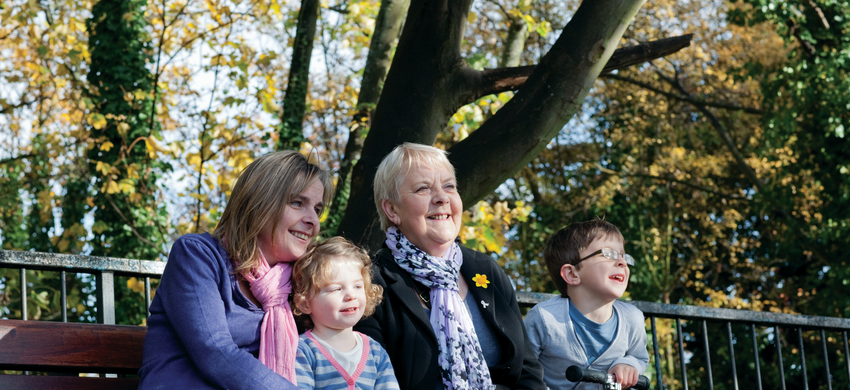 2016/17 Annual Review
We are very proud of the things that we do day in, day out, to help older people make the most of later life, whether that is the giving of advice and information to overcome difficulties,supporting vulnerable residents during the Winter months, facilitating Will writing and legal advice surgeries, or helping to safeguard older adults. The first port of call for much of this is the Community Advice Hubs, which we lead on and which in the last year supported almost 8,000 people. In addition, our Older People's Benefits checks helped 942 people to be £1.6 million better off, and our Direct Payments Information and Advice Service helped people manage their personal care budgets, crucial in getting them the support they need to live independent lives.
Loneliness in older people is a deeply troubling issue and it is clear that Age UK's 'No one should have no one' campaign has touched the hearts of many – of the 80 new volunteers who joined Age UK Solihull last year, 58 of them wanted to support our work in combatting loneliness, whether with one-to-one support in the home, helping at one of our clubs or transporting people to clubs and activities. Our volunteers provided support to 105 of the most vulnerable older people in their own homes last year, helping to ensure they are not amongst those whose lives are blighted by loneliness.
Our work is driven by what older people tell us matter to them, and this principle is especially evident in our Home Support Service which offers peace of mind to older people and their families and does so much to help them stay independent and involved in the tasks that mean they can maintain their independence. This service continues to flourish and we are delighted to report that over 16,000 hours of support were delivered in the last year.
October 2016 to March 2017 saw the rapid deployment of a pilot Care Navigator Service, funded by Solihull CCG, with the aim of supporting frail older people to navigate our often complex health and social care systems.
Falls Prevention in older people is very close to our hearts as we recognise that a fall can mean loss of confidence and ability to remain independent.
Our Postural Stability Instruction classes have been hailed as one of the most successful falls prevention initiatives in Solihull, with a 74% reduction in falls reported as a result of the tailored exercise programme.
None of our work would be possible without the amazing input of our 325 volunteers who gave their time and energy to the charity in the last year. We are very fortunate to have such dedicated, community minded people in our borough. Much of our work would not be possible either without the unrestricted income derived from our Fundraising Team, our Charity and eBay Shops and our social enterprise activities, which totalled £597,000 in the last year.
Our success is all about how people respond to people and for this I must thank our extremely hard working and caring staff team, and our dedicated Trustees, who all play a crucial role in making later life better for older people in Solihull.
Anne F Hastings
Chief Executive Officer