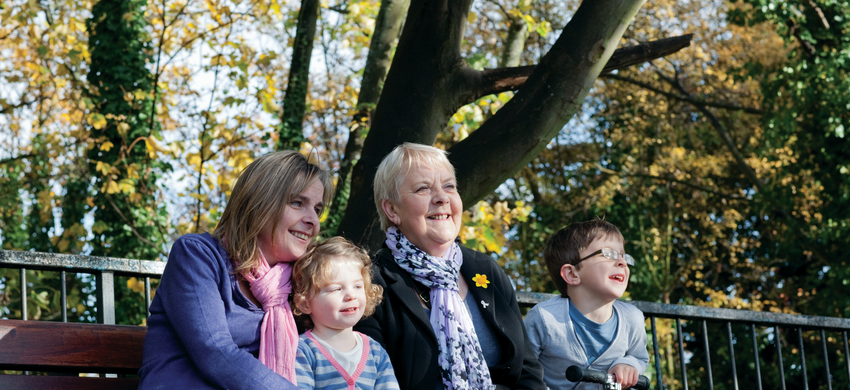 2017/18 Annual Review
We are passionate that everyone should have the opportunity to make the most of later life.
One of the most important ways we help is through the impartial and expert information and advice we provide to thousands of people each year. The Care Act 2014 set out high level requirements for local authorities to provide a universal information and advice service and we are very pleased to have been able to work closely with Solihull Council to continue to provide face to face services through the Community Advice Hubs, which are often still the preferred and most effective method of contact with vulnerable and older people. We helped older people find out about £2.4 million in benefits to which they were entitled, and our Direct Payments I&A Service helped 390 people to manage their personal care budgets and find the right support. Our work to support vulnerable people during winter through the Winter Warmth Helpline continues apace as does our work in safeguarding adults. We are grateful to our many partners in the Community Advice Hubs who demonstrate all that is good in a caring society.
We recognise that it is possible to be isolated without being lonely, and lonely without being isolated, so our Linking People Together Service has worked hard at supporting older people to re-engage and become more socially connected, whether through our clubs or one to one volunteer support. The total number of people helped now stands at 283, supported by 123 volunteers. Although loneliness cannot always be prevented, there is a promising evidence, including the experience of our own service, which shows that it can be effectively tackled.
Not being able to do all the things you used to do can be isolating too, but with the help of our Home Support Service, over 15,000 hours of support was given to older people to help them continue to live as independently as they would wish.
Falls related injuries are among the most serious and common medical problems experienced by older adults. Our Postural Stability instruction service supported 112 frequent fallers to attend 20 week classes to improve their stability, again showing it to be one of the most successful falls prevention initiatives in Solihull.
We are very grateful for the dedication and passion shown by some 300 volunteers who make such an active contribution to our work and contribute so much to community life is Solihull. We are pleased that research has shown that volunteering is also very good for the volunteer themselves because we would never be able to repay them for this amazing gift of time and energy.
Much of our work would not be possible without the continued efforts of our fundraising team, our retail presence and our social enterprise activities which bring in much needed unrestricted income.
It has been a year of trauma with the loss of the Care Navigator Service, at a time when it was showing such promise, especially its ability to reach people who had very little contact with any other help and support, apart from their GP. Public sector cuts in funding such as this, hit the charity hard not just financially but because we find it very difficult to walk away from such obvious need.
We have an amazing staff and volunteer team at Age UK Solihull and I wish to thank them and our dedicated Trustees for all that they have done during the year to support people to have a better later life in Solihull.
Anne F Hastings
Chief Executive Officer