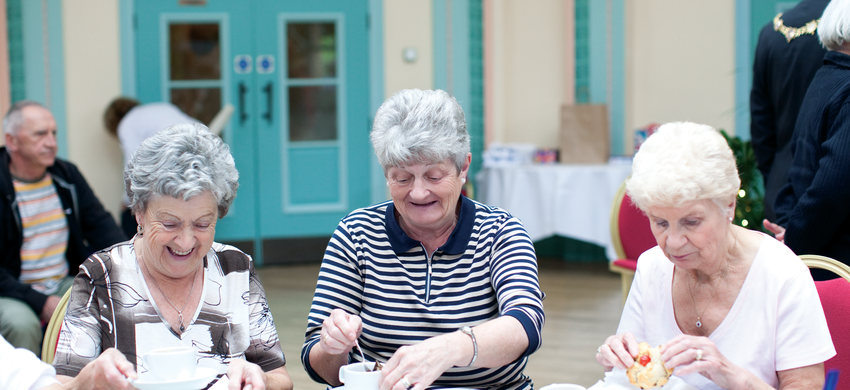 Age UK Solihull has four regular clubs for people over the age of 65. The clubs are a chance to meet a new group of local people and get to know the friendly and supportive volunteers.
Please complete our Expression of Interest Form or contact our Clubs and Activities Coordinator if you are interested in joining any of our clubs.
Telephone: 0121 704 7811 Email: activities@ageuksolihull.org.uk
All our clubs are currently oversubscribed and have waiting lists for new clients to attend. Please fill in a form or phone us to join. Please do not just turn up.
Clubs summer closing dates
Please make a note of the dates below when the clubs will be closed for summer.
Monday Lunch Club (The Taverners' Lunch Club) – The Olton Tavern, Olton
Last Day of Club – Monday 8th August 2022 Re-opening – Monday 5th September 2022
Tuesday Lunch Club (Club MG) – Marston Green Tavern, Marston Green
Last Day of Club – Tuesday 2nd August 2022 Re-opening – Tuesday 6th September 2022
Wednesday Afternoon Club (Club WAC) – Moseley Cricket Club, Shirley
Last Day of Club – Wednesday 13th July 2022 Re-opening – Wednesday 7th September 2022
Thursday Friends Lunch Club (Club TFLC) – Red Lion Pub, Knowle
Last Day of Club – Thursday 28th July 2022 Re-opening – Thursday 8th September 2022
Our club members say...
"The Lunch Club is very important to me as before I was always stuck inside all of the time with no friends to contact and it was a struggle to meet up with them. Now I have met this wonderful group of people who have become my good friends. I look forward to meeting them every Tuesday and I have been given a chance to really enjoy myself every week. Volunteers and organisers here are lovely and the entertainment really is wonderful."
"Organisations and groups like this are so important to us within the community. Everyone is always welcomed and the people here are great. We get to enjoy the great entertainment and it's so lovely to meet new faces all of the time."
Join a Club
If you or someone you know is interested in joining one of our clubs, please download and complete the form below and return to us at activities@ageuksolihull.org.uk or post to Age UK Solihull, The Core, Central Library Buiding, Homer Road, Solihull, B91 3RG.
Other Local Clubs
Download our Clubs List to see other clubs in the Solihull area.
Can you help?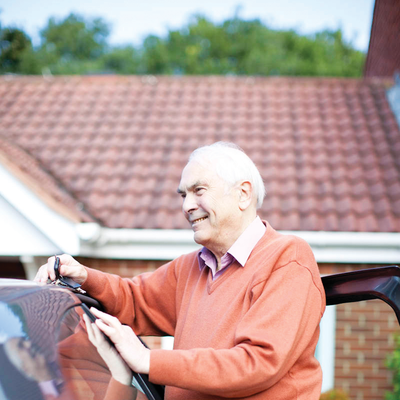 We are looking for Volunteer Drivers to take our clients to and from our Wednesday Afternoon Club.
You would collect an older person in your car from their home, bring them to the club and return them home after. You are welcome to stay at the club in between, getting to know the other clients and drivers and joining in with activities.
Expenses paid and masks, gloves and infection control training provided.