Ten Gentle Exercise Classes are Now Back Up and Running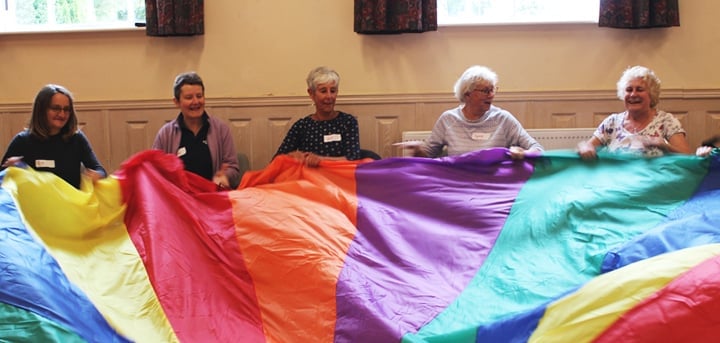 Published on 20 January 2022 03:07 PM
In early 2020 - due to the spread of COVID-19 - Age UK South Lakeland was forced to put all of our many social clubs and community groups on indefinite hold. These included lunch clubs, coffee mornings, and Gentle Exercise classes, among many other things. Now however, after a long wait through 2020 and 2021, we are very pleased to be restarting as many of these groups as we can!
Eleven of our Lunch Clubs are already back up and running, and today, we are delighted to announce the restarting of ten Gentle Exercise classes across South Lakeland. These classes have either restarted recently or will be holding their first class of the new year within the next week! The ten locations where classes are now available are as follows. If you're interested in taking part, there's no need to book, you can simply go along to one of the classes!
Available to anybody over the age of 50, Gentle Exercise classes feature chair-based activities and exercises to help improve mobility, posture, alertness, and general fitness; designed specifically for older people. For more information, be sure to check our Gentle Exercises page for extra details and a full list of the weekly classes which are currently available. Alternatively, you can call our Helpline on 030 300 30003! We'll always be happy to answer any queries you may have!