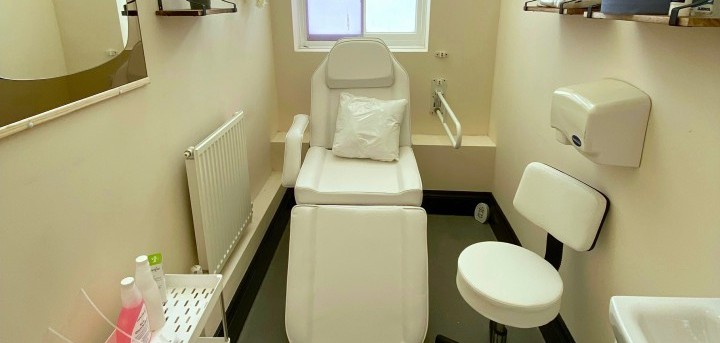 It's important to look after your feet, as this helps to keep you mobile and as independent as possible.
We have developed a basic toenail cutting service at a reasonable cost. This includes cutting nails, removal of hard skin and a soothing foot rub (it is recommended to get your toenails trimmed every 6 weeks). This is done by a trained, very experienced nailcare technician.
The service is available in our dedicated treatment room every Tuesday and Wednesday, with appointments from 10am to 4pm at Age UK Waltham Forest, 58 Hall Lane, Chingford E4 8EU.
The cost is £21 for toenail cutting, plus an extra £5 if you would like your fingernails trimmed also. You would need to buy a nail care kit, which we would supply, for an extra £7 – this is a one-off cost as the kit is then yours to bring along to each appointment.
Before your first appointment, we would need to do a brief telephone assessment – for example, if you have type 1 diabetes or are on blood thinners, we would check with your GP that we can treat you.
If you are interested to find out more and to book an appointment, please telephone our main Age UK number on 0208 558 5512 or email Emma Levine at support@ageukwalthamforest.org.uk
Please note that this is not a full podiatry/chiropody service so we cannot treat any complex foot health issues. However, we can help with the referral process for you to access treatment from a podiatrist if necessary.
---
Contact Age UK Waltham Forest
Phone: 0208 558 5512
Email: info@ageukwalthamforest.org.uk
Office Opening Times: Monday to Thursday 9:30am to 4:00pm; Friday 9:30am to 2:00pm.
---