Invisible Published on 11 November 2019 10:13 AM
Age UK Westminster have produced a film "Invisible' for this years Charity Film Awards.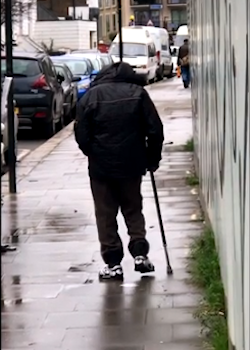 There are over 400 entries this year and the competition is strong.
There is a sizeable cash prize for the winning charity and last year Age UK Westminster reached the semi finals.
As many of you will know Age UK Westminster is a very small charity with a very large reach so we would really put that prize money to good use.
Public voting is now open until 1st December and to ensure that voting is fair there is only one vote per person - per film.
People are asked to register to vote and no details are shared.
If you would like to watch our film and support us please follow the link below:
A box will appear to allow registration. Enter you email address and a password.