Celebrating our older resident Pamela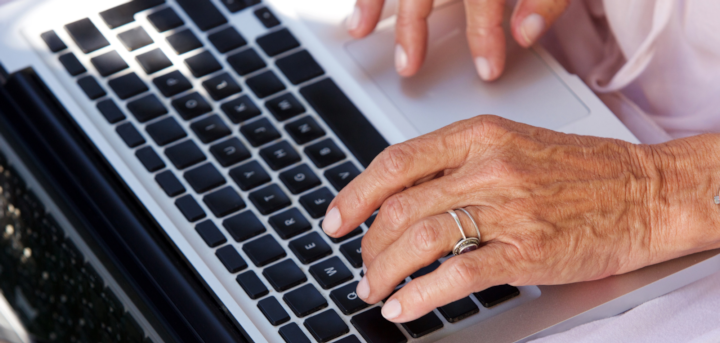 Published on 11 June 2021 10:04 AM
AUKW spoke to Pamela Binns, a 90-year-old local author.
Have you always written poems?
I've written ever since I can remember. When I was 16, I had a bad riding accident and
couldn't walk for a year. So this was a good opportunity for writing. I had quite a few short stories and poems published as it was easier back then; there were many more magazines and newspapers.
What inspired your latest project? Can you tell us more about it?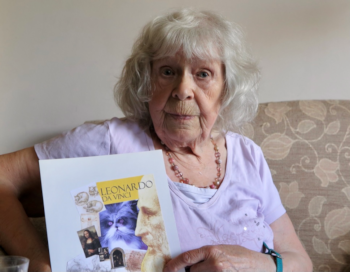 Some years ago, I entered a poem about Dick Whittington's Cat for an Evening Standard competition. I was very surprised when it got into the finals, but 12 of us were selected to go up to Burgh House In Hampstead to read our efforts to an invited audience. Of course, I didn't even get placed, but the audience laughed a lot, all the other entries were deadly serious. Then I wrote one about Tracey Emin's Cat. I sent it to the Art Critic, the late Brian Sewell. I knew he hated her. He sent me a very funny card, saying he'd give her more "than a flea in her ear" if he got anywhere near her! I decided to call the collection "Furry Tails" - cats telling tales about their famous owners.
I've done 12 poems now, and I'm making collages to illustrate them.
What do you hope to do with your writing in the future?
As I'm 90, I can't plan far ahead. I'd just like to finish this project. I do enjoy writing, it's one of the things you can do when you're very old.
What would you say to those who want to start writing later in life?
To anyone, of any age, who thought of taking up writing, I'd say, just do it. Write anything, anything that comes into your head, and see where it leads you. I'm sure you'll enjoy it, and find it very rewarding. Just stick at it, and don't be discouraged.
Who are your favourite writers?
My favourite poets, apart from the obvious classics, and Shakespeare, who towers over everyone else, and always seems so pertinent, include Auden, Larkin, Wendy Cope and Charles Causley. Also, Jo Shapcott, whose poem 'Goats' is one I particularly love. My
favourite novels are two oldies: "Wife to Mr.Milton" by Robert Graves, and Enid Bagnold's "The Loved and the Envied". I recently discovered an enchanting new book, "The Strays of Paris", by Jane Smiley. I can't wait to re-read it. A truly smiley book.
Find Pamela's memoir, "Little Good Luck" on Amazon
About her book: The life of a jobbing actress working in theatre, film, radio and opera for over 60 years.
About Pamela:
She started acting at age 17 at her local repertory company, the David Garrick Theatre, Lichfield. The director at that time was the soon to be famous Ken Tynan. She acted until she was 86 and and 'signed off' playing a dying woman, Philomena, in "Eastenders". She was an actress in the famous John Copley production of "Boheme" at the Royal Opera House for 41 years, only missing four performances.