Poetry reading sessions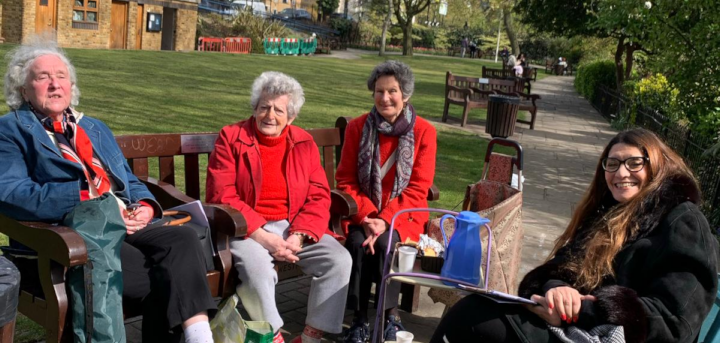 Published on 14 May 2021 10:20 AM
Every Monday, we have been sharing poetry as part of a small group. What was a Zoom event during lockdown has now moved to an outdoor space when the weather allows. As things become more safer, we are bringing back some face-to-face activities, though always following the latest government guidelines for Covid-19.
A few weeks ago, we met outside in the beautiful Rembrant Gardens to talk about 'nonsense poetry', which gave the group lots of giggles and things to discuss!
We talked through pieces including 'Hey Diddle Diddle', Lewis Carroll's 'Jabberwocky' and many more.
Some weeks we ask the attendees to choose a poem they enjoy to read and discuss. We also often have themes to explore through poems, which means we cover lots of different kinds of poetry, so there's always something to suit everyone.
If you'd like to join in with our poetry reading sessions, please contact Souad Abdellaoui by phone on 07903 255384 or via email on: souad.abdellaoui@ageukwestminster.org.uk
You can also keep up to date with our activities via the website and social media:
https://www.ageuk.org.uk/westminster/activities-and-events/activities-timetable/
T: @ageukwest
F: @ageukwest