Christmas Lunch, enjoyed by all!
Published on 18 December 2018 01:51 PM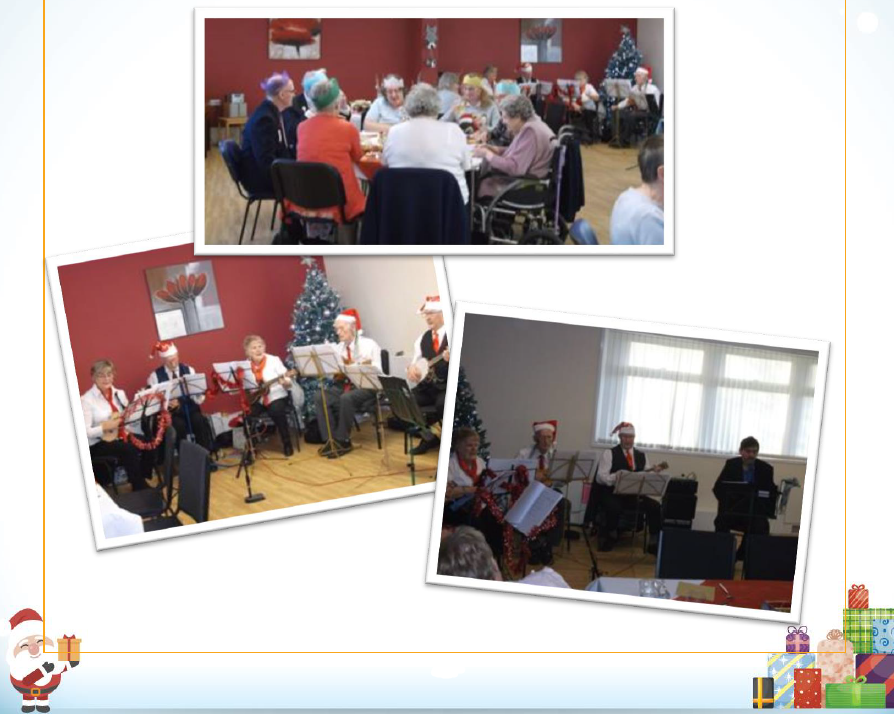 To start the festive season we held a Christmas Lunch at Meadowcroft for our clients. Our Ukulele Group and Musical Theatre Group provided lovely music and carols for the entertainment, clients sat down to a Traditional Christmas Lunch and there was a game of pass the parcel!
Thank you very much to our volunteers, tutors and all our clients for supporting us throughout the year.