Arklight Community Shelter, a Celebration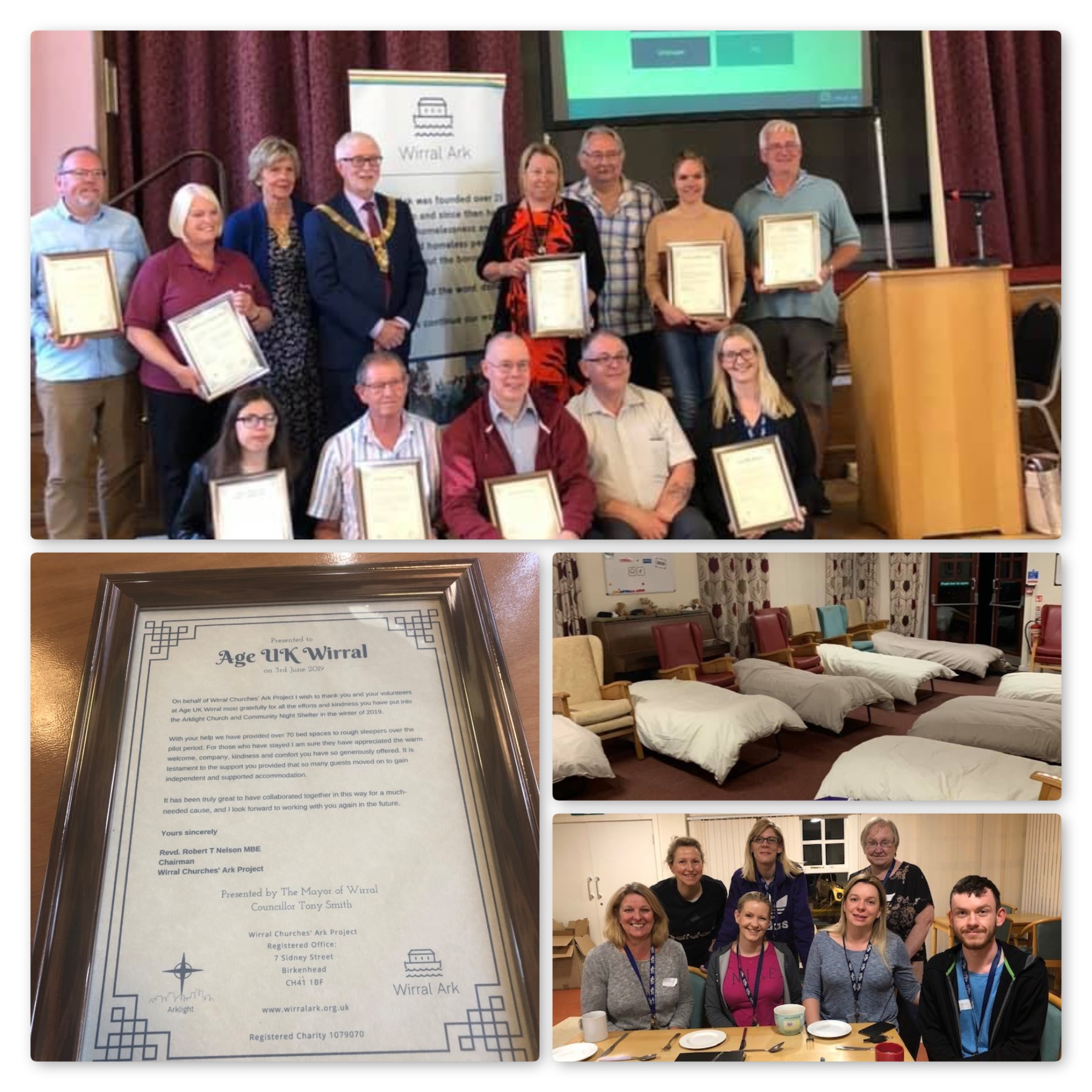 Published on 06 June 2019 02:00 PM
Earlier this year Age UK Wirral took part in the Wirral Arklight Pilot project – a night shelter service held in different community and faith buildings around the Wirral to increase the number of beds available for homeless people during the winter.
Wirral Ark brought together the organisations for a celebration evening and we were presented with this lovely certificate of appreciation.
We are unbelievably proud to have taken part in such an amazing community project. Over half of the guests who benefited from the shelters are now in more stable accommodation – showing that when we pull together, our kindness and time can make a huge difference.
Thank you to all those that volunteered with us, cooked, baked and donated items and made it all happen. Also thank you to Wirral's Homeless CIC, Hurst's Bakery, Georgio's Fish & Chips and Tesco for supporting our shelter and providing us with food.
The Arklight project will return next winter, and Age UK Wirral will definitely be a part of the scheme once more!
Arklight Community Shelter, Winter 2019