Carers Week 2019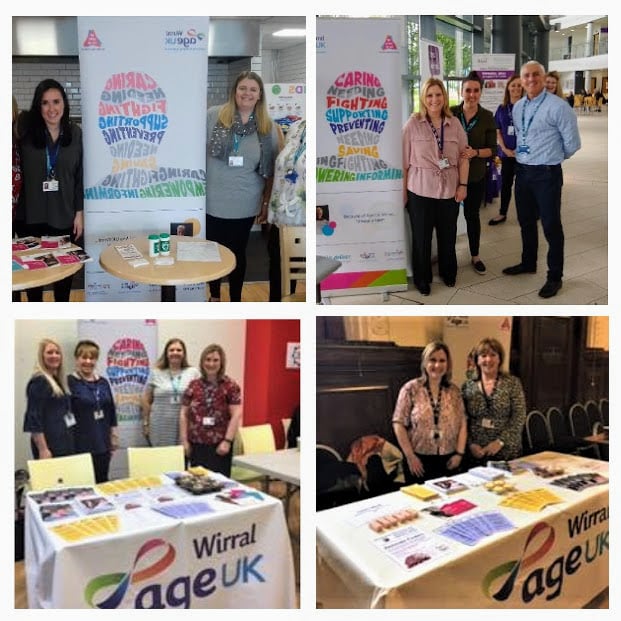 Published on 08 July 2019 11:37 AM
Caring will touch each and every one of us in our lifetime, whether we become a carer or need care ourselves. Whilst caring can be a rewarding experience, it can also have a huge impact on a person's health, finances and relationships.
Last week was Carers Week and our Carer Support Service took part in several events, including
A popup shop in Birkenhead town centre along with Wired and other organisations.
Wallasey Town Hall Pop Up Shop.
Coffee Corner at St Hilary's Medical Centre in Wallasey
Admiral Nurses came along to the Age UK Wirral furniture shop in Birkenhead town centre.
Contact Lisa
If you would like to attend and see what it is all about please free to contact me about the service that is provided by Carer Support phone 0151 488 7804 or email.lisa.cummings@ageukwirral.org.uk