Conversations Between Generations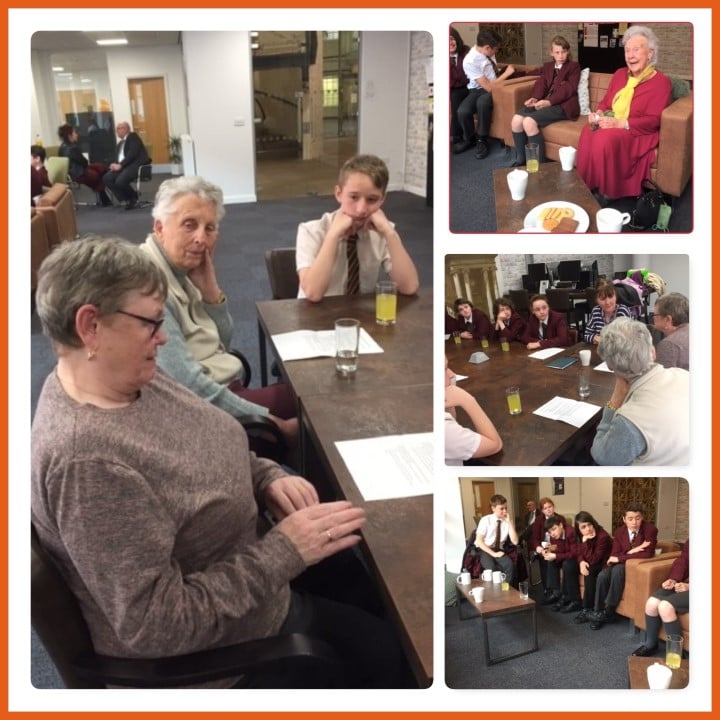 Published on 03 June 2019 01:57 PM
"The Intergenerational Conversation"
Fifteen Year 8 pupils from Oldershaw Academy were delighted to take part in The Intergenerational Conversation arranged by Age UK Wirral and the Johnson Foundation.
The idea was for year 8s to speak with a group of mature and more experienced people to find out what life was like when they were young. Following the conversation the head of year Mr Lee Routledge asked the pupils what they had thought of the event and what they had learnt:
What the pupils said
"It was really good, I didn't expect it to be so fascinating and intriguing"

"It was a real eye-opening experience. I learned so much not just about the past but about the present too."

"I learnt what life was like when they were young. For example, that girls were forbidden to play football and had chalk thrown at them if they were naughty in class".
Children had more freedom than the children of today, they would be given a bottle of 'pop' and some jam butties in the morning and wouldn't return until the evening.
The Age UK group
They were astounded at the level of questions these year 8 pupils asked and everyone had a lovely afternoon. Mr Routledge say the pupils can't wait until the next time